Friday Morning Cheat Sheet: 3 Stories Moving Markets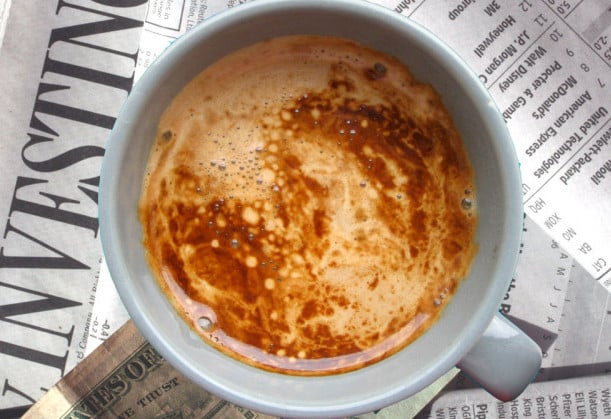 Markets were mixed in Asia on Friday following the release of a few economic indicators from China. Japan's Nikkei index logged one of its quietest days in a while, edging up just 0.07 percent, but still ended the week down 5.9 percent. The nation is due to release second-quarter GDP data on Monday. In Hong Kong, the Hang Seng advanced 0.70 percent thanks in part to the generally positive data out of China. In Australia, the S&P/ASX 200 declined 0.19 percent.
European markets advanced in mid-day trading. Germany's DAX was up 0.08 percent, London's FTSE 100 was up 0.32 percent, and the STOXX 50 was up 0.05 percent. U.S. stock futures declined ahead of the opening bell.
At 8:35 a.m.: DJIA: -0.26%, S&P: 500: -0.24%, NASDAQ: -0.06%.
Here are three stories to keep an eye on.
1) Chinese Inflation Data
A battery of economic data from China was released on Friday. Inflation — as measured by the consumer price index — increased 2.7 percent on the year in July, 0.1 percentage points shy of expectations and flat with June. The CPI climbed 0.1 percent on the month. The movement was led by a 5.0 percent increase in food prices. For the first half of the year, consumer prices were up 2.4 percent.
The producer price index for July — a measure of inflation from the standpoint of the seller — decreased 2.3 percent on the year and 0.3 percent on the month, consistent with expectations. While headline consumer inflation in China has trended at 2.0 percent or above, producer prices have deflated for most of the past 12 months.
2) More Chinese Economic Data
Industrial production in China — a measure of output from manufacturers and other primary goods producers — increased 9.7 percent on the year in July, beating expectations for growth of 9.0 percent. Motor vehicle production has been particularly strong this year, increasing 15.4 percent in July after a 13.5 percent increase in June.
Total retail sales of consumer goods — an indicator of overall consumer demand — increased a nominal 13.2 percent on the year in July (11.3 percent, adjusted for inflation). Retail sales this year to date were up 12.8 percent compared to last year.
3) 7 Tricks Wal-Mart Is Using to Make You Buy More Beer
When consumers think of Wal-Mart Stores (NYSE:WMT), the first thing that pops into their minds likely isn't beer. Good deals? Possibly. Cheap clothes? Definitely. But beer? Highly unlikely — and founder Sam Walton presumably wants to keep it that way.
But nevertheless, Wal-Mart can't deny that an increased share in the $45 million U.S. beer market is becoming increasingly appealing, and while the retail giant doesn't necessarily have plans to publicize its greater investment in the carbonated adult beverage industry, a new report from Bloomberg illuminates the Bentonville, Arkansas-based company is undoubtedly shifting its attention to the booze, and hoping its consumers do as well. (Read more.)
Don't Miss: 8 American Cities With the Wealthiest Residents.