Friday Morning Cheat Sheet: 3 Stories Moving Markets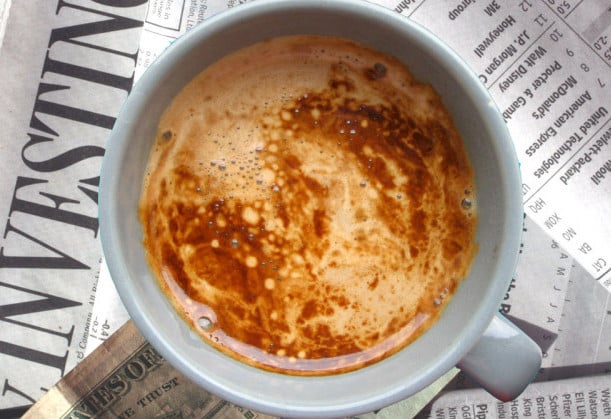 Markets declined in Asia on Friday as uncertainty about the U.S. Federal Reserve's stimulus program continued to brew. Policymakers are expected to announce tapering of asset purchases in September, a decision that would send waves throughout global financial markets.
The Nikkei declined 0.75 percent to 13,650.10 and the yen weakened slightly to 97.4735 against the dollar. In Hong Kong, the Hang Seng declined 0.1 percent to 22,517.80, while on the mainland, the Shanghai Composite fell 0.64 percent to 2,068.45. In Australia, the S&P/ASX 200 fell 0.75 percent to 5,113.86.
European markets were mixed in midday trading. Germany's DAX was off 0.25 percent and London's FTSE 100 was off 0.07 percent, while the STOXX 50 index was up 0.11 percent.
At 8:35 a.m.: DJIA: +0.11%, S&P 500: +0.22%, NASDAQ: +0.24%.
Here are three stories to keep an eye on.
1. U.S. Housing Starts: The U.S. Census Bureau reported Friday that privately owned housing starts increased 5.9 percent on the month (+20.9 percent on the year) in July to a seasonally adjusted annual rate of 896,000. New housing permits increased 2.7 percent on the month (+12.4 percent on the year) to a SAAR of 943,000. Housing completions increased 1.8 percent on the month (+15 percent on the year) to a SAAR 774,000.
2. EU Economic Indicators: Eurostat reports that annual inflation in the 17 euro area nations was 1.6 percent in July, flat with June, although monthly inflation declined 0.5 percent. Among the 27 nations of the European Union, annual inflation was 1.7 percent, also flat with June, but down 0.4 percent on the month. Inflation in both regions is down compared to a year ago, when prices increased 2.4 and 2.5 percent, respectively.
Since the overall inflation rate remains below the European Central Bank's target rate of 2 percent, there is technically a little wiggle room for further monetary accommodation should policymakers feel it's necessary. However, such a move could throw the region's fickle recovery out of whack — inflation in the region ranges from -0.5 percent in Greece to +3.9 percent in Estonia. The region as a whole posted positive gross domestic product growth of 0.3 percent in the second quarter (for both the EA17 and the EU27), suggesting that current policy may be sufficient.

3. Are Consumers Still Addicted to Debt? America is known for being the largest debtor nation in the world, but consumers are slowly finding a way to de-leverage.
Consumers across the country are in less debt than they were earlier this year. According to the Federal Reserve's latest Household Debt and Credit Report, total outstanding household debt declined $78 billion to $11.15 trillion in the second quarter. That is the lowest level since 2006, and 12 percent below the peak of $12.68 trillion in the third quarter of 2008. A large part of the decline was due to housing-related debt, but Americans are increasing their liabilities in other areas… (Read more.)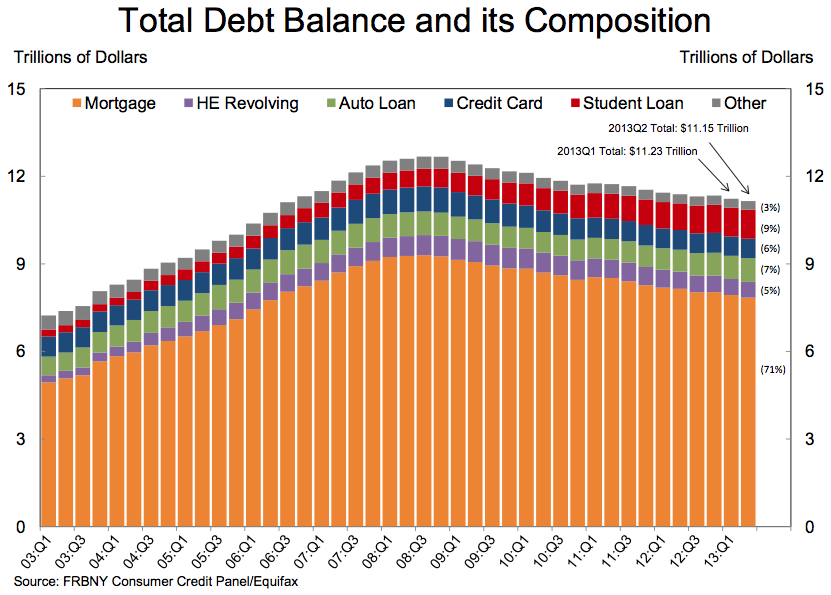 Don't Miss: Are Consumers Still Addicted to Debt?