Friday Morning Cheat Sheet: 3 Stories Moving Markets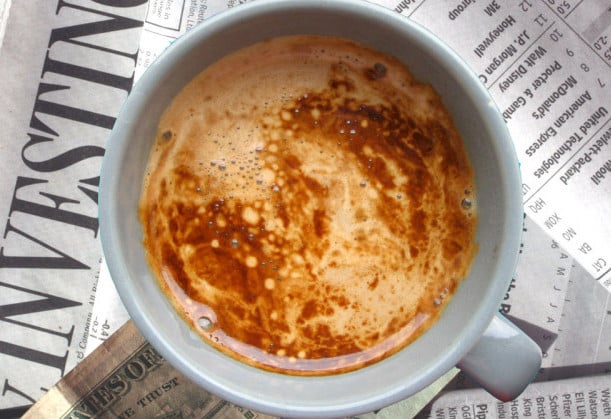 Markets were mixed in Asia on Friday. Japan's Nikkei shook off some of the bad mojo that built up earlier in the week and climbed 2.21 percent to 13,660.50, managing to eek out a gain for the week. In Hong Kong, the Hang Seng lost 0.15 percent to 21,863.50 and the Shanghai Composite lost 0.47 percent to 2,057.46. In Australia, the S&P/ASX 200 gained 0.94 percent to 5,123.36.
European markets advanced in midday trading. Germany's DAX was up 0.19 percent, London's FTSE 100 was up 0.53 percent, and the STOXX 50 index was up 0.19 percent.
U.S. futures at 8:35 a.m: DJIA: +0.03%, S&P 500: +0.11%, NASDAQ: +0.13%.
Here are three stories to keep an eye on.
1. European Economies
Last week, Eurostat, the statistical office of the European Union, reported that gross domestic product increased 0.3 percent in both the euro area 17 and the EU27 in the second quarter. This compares against a contraction of 0.3 percent and 0.1 percent, respectively. On the year, GDP in the EA17 is up 0.7 percent, and GDP in the EU27 is up 0.2 percent. Eurostat estimated that GDP in the U.S. grew 0.4 percent on the second quarter, or 1.4 percent on the year.
On Friday, Germany's Federal Statistics Office reported that domestic economic activity increased 0.7 percent on the quarter and 0.5 percent on the year, consistent with expectations. The increase suggests that the German economy is gaining momentum following a relatively weak start to the year.
The U.K.'s Office for National Statistics also reported an estimate of second-quarter GDP growth. GDP in the U.K. is estimated to have increased 0.7 percent on the quarter and 1.5 percent on the year, 0.1 percentage points more than previously estimated on both occasions. "The upwards revision to GDP between the first and second estimate can be attributed to small upwards revisions across a number of the main industrial groupings," the report read.
2. Nasdaq Breakdown: What Happened and What It Means
On Thursday morning, the NASDAQ OMX Group (NASDAQ:NDAQ), which operates the eponymous, tech-heavy exchange, reported that the "UTP [unlisted trading privileges] SIP [securities information processors] experienced momentary interruptions in quote dissemination across all UQDF [UTP plan quotation data feed] Channels from approximately 10:57 to 11:03."
To put it another way, the Nasdaq was having problems managing quotes for stocks listed on multiple exchanges. The SIP processes price data for stocks in real time across 13 exchanges, and it is critical that the price of any given stock is correlated appropriately across all of them. Otherwise, traders would have an impossibly difficult time determining what is the best — or even correct — price of a stock. Shares of a company could be trading for two different values on two different exchanges.
At the time, the problem was thought to be temporary, and Nasdaq announced at 11:45 a.m. EST that "all channels are now operating normally." (READ MORE.)

3. Is Participating in the College Debt Bubble Still Worth It?
Despite stagnant incomes and a weak job market, many parents still believe a college education is vital to their children's futures. However, with the student debt bubble growing larger each school year, many are worried about the ever-rising cost of a degree.
The number of parents with college-bound teens who see value in a college education increased this year, according to a new survey from Discover Student Loans. The poll found that 87 percent of parents say college is "very important," compared to 81 percent last year. Only 11 percent of parents say a college education is only "somewhat important," down 3 percent from last year.
"We're encouraged that parents continue to see the life-long benefits of a college education," PK Parekh, vice president of Discover Student Loans, said in the report. "But it can be overwhelming to figure out how to pay for college. Discover encourages parents and students to plan early and maximize grants, scholarships, and other free financial aid. If free money and family savings aren't enough, then families should compare federal and private student loans to see which kinds of loans are best to cover the gap." (Read more.)
Don't Miss: Big Money Loves These 10 Stocks.