Friday Morning Cheat Sheet: 3 Stories Moving Markets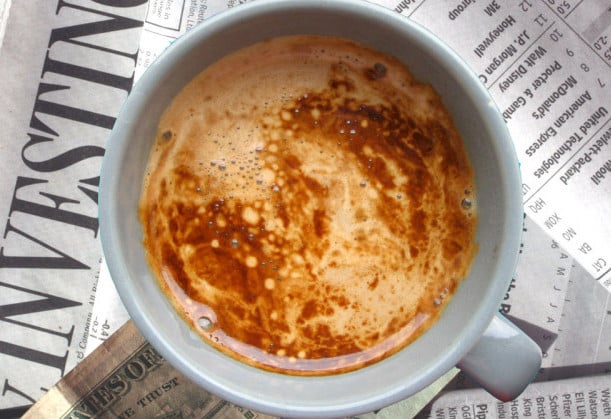 Markets were mixed in Asia on Friday. Japan's Nikkei edged up 0.12 percent to 14,404.70, riding to a gain of 3.9 percent for the week. The yen remained relatively weak at 99.67 against the dollar. In Hong Kong, the Hang Seng fell 0.17 percent to 22,915.28, and in Shanghai, the Composite fell 0.86 percent to 2,236.22. The S&P/ASX 200 lost 0.44 percent to 5,219.63.
European markets edged lower in midday trading. Germany's DAX was off 0.01 percent, London's FTSE 100 was off 0.28 percent, and the STOXX 50 index was off 0.17 percent. The euro was trading at 1.3287 against the dollar.
U.S. futures at 8:45 a.m.: DJIA: +0.11%, S&P 500: +0.02%, NASDAQ: +0.1%.
Here are three stories to keep an eye on.
1. The Next Fed Chairman?
Japanese business daily Nikkei reports that President Obama is "set to name former U.S. Treasury Secretary Lawrence Summers as the next Chairman of the U.S. Federal Reserve." Citing sources — and, if true — the publication confirms speculation generated by earlier reports from The New York Times and The Wall Street Journal that suggested Summers was the president's favored candidate for the position.
Current Fed Chairman Ben Bernanke's term expires in January. Bernanke was appointed the 14th chairman of the Federal Reserve by President George W. Bush in February 2006 and was renominated by Obama for a second term in January 2010.
If the nomination doesn't go to Summers, it is likely to go to current Fed Vice Chair Janet Yellen. Of the two, Yellen is considered to be more of a monetary dove, meaning she is more likely to accept higher inflation for a period of time if it means lowering the unemployment rate.
2. U.S. Economy
The U.S. Census Bureau reported Friday morning that retail and food services sales increased at a seasonally adjusted 0.2 percent on the month in August and 4.7 percent on the year. The strong increase in auto sales on the year is in line with industry sales data that suggest the U.S. could have a record year for car sales this year.
Retail sales can be used as a broad indicator of consumer spending, which accounts for as much as 70 percent of economic activity in the U.S. Improving retail sales indicate forward movement for the economy, but the data from August are not actually that encouraging. Economists were expecting overall sales to increase 0.5 percent on the month, instead of just 0.2 percent.
3. In the Case of Obamacare, No News Isn't Good News
So far, 17 states plus the District of Columbia have publicly released data on rates consumers will pay for policies offered on the Affordable Care Act's online marketplaces: 11 states will operate their own exchanges and seven will default to a federally facilitated exchange. California said premiums would increase, on average, by 26.5 percent, while Ohio quoted a 44 percent increase and New York reported an approximately 50 percent decrease.
Premiums — for those Americans already purchasing their own insurance and who will not qualify for a federal subsidy — will be vastly different depending on the state because the insurance market has been regulated at the state level for more than 100 years, leaving each state to develop its own standards. Some states prevented insurers from selling so-called barebones plans, meaning that to adjust their plans to comply with Obamacare standards, which require insurance policies to cover a minimum set of benefits like maternity leave and mental health, insurers had fewer changes and fewer costs to add.
Because of variations, residents of Illinois and other states that have not announced policy costs or the lineup of insurers offering coverage cannot use the figures that have been released for other exchanges as a rough estimate… (Read more.)
Don't Miss: 5 Stocks Catering to the Super Wealthy.