Friday Morning Cheat Sheet: 3 Stories Moving Markets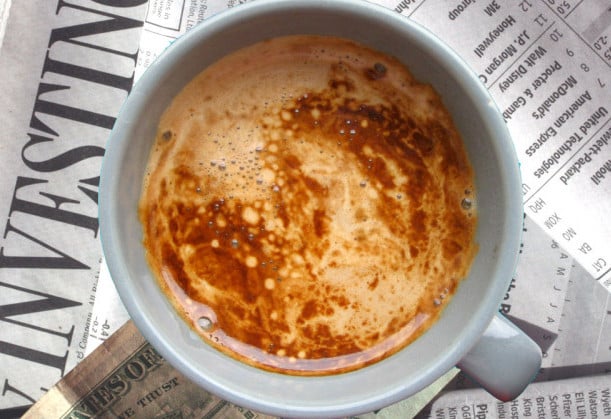 Major markets were mixed in Asia on Friday as the U.S. government plodded into its fourth day of a partial shutdown. In Japan, the Nikkei fell 0.94 percent to 14,024.31 and closed the week down about 5 percent. In Hong Kong, the Hang Seng fell 0.33 percent to 23,138.54, and in Shanghai, the Composite climbed 0.68 percent to 2,174.66. In India, the Mumbai Sensex climbed 0.07 percent to 19,915.95. In Australia, the ASX All Ordinaries fell 0.5 percent to 5,205.9.
European markets were also mixed in midday trading. In the U.K., the FTSE 100 was up 0.15 percent; in Germany, the DAX was off 0.02 percent; in France, the CAC 40 was up 0.53 percent; and the Euronext 100 index was up 0.38 percent.
U.S. equities, which closed lower on Thursday, advanced in pre-market trading. At 8:35 a.m., Dow futures were up 0.13 percent, S&P 500 futures were up 0.18 percent, and Nasdaq futures were up 0.2 percent.
Here are three stories to keep an eye on.
1. U.S. Government Shutdown
It's day four of the partial shutdown of the U.S. government, and policymakers show signs of making progress. A coalition of bipartisan Representatives are lobbying for a stopgap funding measure that would turn the lights back on but also repeal a 2.3 percent medical devices tax, an arrangement that is designed to find some sort of middle ground between the two entrenched parties.
However, many Democrats and even President Obama have insisted that the only continuing resolution that will pass is clean — free of any conditions. Otherwise, they say the White House would be setting precedent for future policymakers to use essential funding bills as bargaining chips in debates about unrelated legislation, such as the Affordable Care Act, which is at the heart of the current impasse.
2. Bank of Japan
As expected, the policy board of the Bank of Japan decided to keep benchmark interest rates unchanged, at a range of zero to 0.1 percent, and to keep asset purchases unchanged following a regular policy meeting. The BoJ is engaged in money-market operations aimed at increasing the monetary base by 60 trillion yen to 70 trillion yen per year. The BoJ commented:
"Japan's economy is recovering moderately. Overseas economies as a whole are gradually heading toward a pick-up, although a lackluster performance is partly seen. In this situation, exports have generally been picking up. Business fixed investment has been picking up as corporate profits have improved. Public investment has continued to increase, and housing investment has also increased. Private consumption has remained resilient, with some improvement observed in the employment and income situation. Reflecting these developments in demand both at home and abroad, industrial production is increasing moderately. Business sentiment has continued to improve. Meanwhile, financial conditions are accommodative."
The BoJ cited the pace of the recovery in the U.S. as a possible risk to its own recovery.
3. Student Debts Are Out of Control
Rising levels of student debt have raised alarm bells in the minds of economists and recent college graduates alike. With a bachelor's degree virtually indispensable in today's workplace — and a master's necessary in many fields, as well — many people, be they fresh out of high school or not, have found themselves needing to a seek a higher education in order to pay the bills.
The problem is that these days, college is far from cheap. Tuition for a four-year college can cost easily more than $10,000 per year, ranging all the way up to $50,000 or even more for top-of-the-line institutions. With many inbound college students finding themselves strapped for cash, their only option — aside from obtaining federal aid — is to seek loans to cover the difference between the costs of college and living and any income they might obtain in the meantime. This can amount to a crippling debt load by the time students graduate… (Read more.)
Don't Miss: 8 States Where Student Debts Are Out of Control.