Friday Morning Cheat Sheet: 3 Stories Moving Markets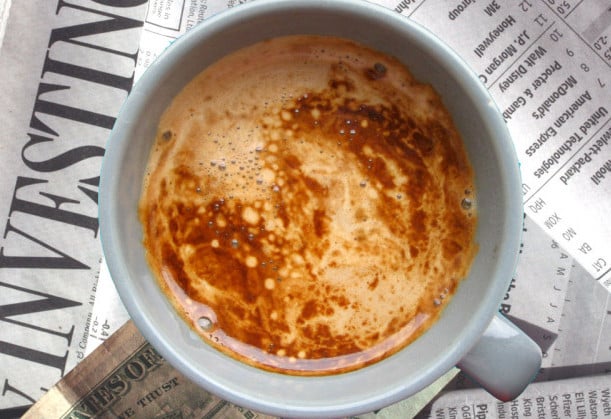 The United States continues to stumble through the second week of a partial government shutdown and is now just six days away from exceeding its borrowing authority.
The situation is somewhat grim, but U.S. equity markets all but celebrated on Thursday in light of news that House Republicans made the first move on the debt ceiling. Speaker of the House John Boehner (R-Ohi0) and other leaders of the Republican Party met with President Obama late on Thursday afternoon and proposed that the two sides pass a clean, short-term debt ceiling deal in return for a commitment to negotiate on other issues like the Affordable Care Act and longer-term spending cuts.
But it's unclear if any progress was actually made. As Rep. Paul Ryan (R-Wis.) put it, Obama "didn't say yes, he didn't say no."
U.S. equities did surge Thursday on the possibility of a deal, though. The Dow closed up 2.18 percent at 15,126.10, the S&P 500 closed up 2.18 percent at 1,692.56, and the Nasdaq closed up 2.26 percent at 3,760.75. The yield on the 10-year Treasury edged down a fraction, to 2.67 percent, and gold settled around $1,288.20 per ounce. Oil fell slightly, to $101.74 per barrel.
But the rally may have been premature. Republicans signaled on Thursday that their debt ceiling deal would not include any provisions to end the partial government shutdown, while Democratic leaders insist that both the debt ceiling and the shutdown be resolved together. Senate Majority Leader Harry Reid (D-Nev.) reiterated that his party would negotiate on anything as soon as both issues were resolved, but not before.
Major markets advanced in Asia on Friday on hopes that the U.S. would sort out its fiscal housekeeping. In Japan, the Nikkei advanced 1.48 percent to 14,404.74, and the yen continued to weaken relative to the dollar, trading at 98.315 as of about 8 a.m. EDT. In Hong Kong, the Hang Seng climbed 1.16 percent to 23,218.32, and in Shanghai, the Composite climbed 1.7 percent to 2,228.15. In Australia, the ASX All Ordinaries climbed 1.61 percent to 5,228.80.
In India, the Mumbai Sensex climbed 1.26 percent to 20,528.59 despite relatively weak industrial production data. Industrial production climbed just 0.6 percent on the year in August, well below expectations for 2 percent growth and a market deceleration from the 2.6 percent annual growth experienced in July. The slowdown in production was matched by a slowdown in overall manufacturing output, which actually contracted 0.1 percent on the year following a 3 percent increase in July.
India's economy has received a lot of blows recently but appears to still be steady on its feet. The rupee, which depreciated enormously over the summer, has appreciated about 10 percent since August, allowing the Reserve Bank of India some more flexibility. Medium-term economic prospects are modest but positive.
Major European markets mostly advanced in midday trading. In the U.K., the FTSE 100 was up 0.66 percent; in Germany, the DAX was up 0.25 percent; in France, the CAC 40 was flat; and the Euronext 100 index was up 0.08 percent.
The European Central Bank announced that it entered into a bilateral currency swap agreement with China. The swap line will have a maximum size of 350 billion Chinese yuan and 45 billion euros (roughly $60 billion each). The ECB commented:
"The swap arrangement has been established in the context of rapidly growing bilateral trade and investment between the euro area and China, as well as the need to ensure the stability of financial markets. From the perspective of the Eurosystem, the swap arrangement is intended to serve as a backstop liquidity facility and to reassure euro area banks of the continuous provision of Chinese yuan. It has been established at the level of the Eurosystem and will be available to all Eurosystem counterparties via national central banks."
U.S. equities edged lower in premarket trading. At about 8:30 a.m. EDT, Dow futures were off 0.02 percent, S&P 500 futures were off 0.1 percent, and Nasdaq 100 futures were off about 0.03 percent.
Investing Insights: Is Wells Fargo Poised to Head Higher?