Friday Morning Cheat Sheet: 3 Stories Moving Markets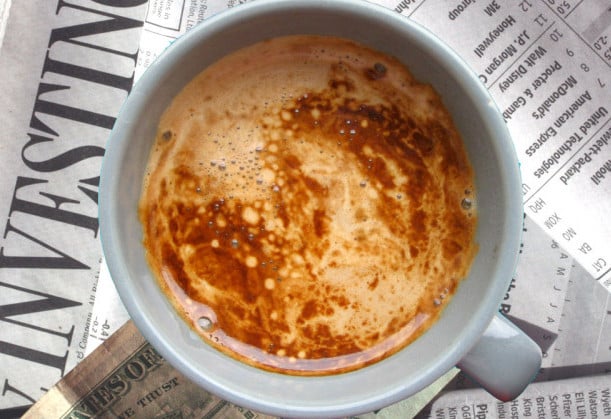 It's Friday, October 18, and major U.S. equity indexes, which closed Thursday on a mixed note, advanced in premarket trading. With the dust of the 16-day budget impasse and fiscal standoff settling, the market is free to focus on business as usual, and business is pretty good.
Earnings season is in full swing, and some big names have come out ahead of expectations in the past 24 hours. Perhaps most notably, Google Inc. (NASDAQ:GOOG) reported quarterly earnings of $10.74 per share, easily beating Wall Street's estimate of $10.34 per share. Google's revenue totaled $14.89 billion compared to estimates of $14.79 billion, pushing shares to all-time highs of about $973.80.
Chipotle Mexican Grill (NYSE:CMG) and Morgan Stanley (NYSE:MS) also reported strong earnings, while IBM (NYSE:IBM) and AMD (NYSE:AMD) reported misses. At 8:35 a.m., Dow futures were up 0.2 percent, S&P 500 futures were up 0.29 percent, and Nasdaq futures were up 0.53 percent.
However, corporate earnings aren't the only thing driving market action on Friday.
China's National Bureau of Statistics reported Friday that gross domestic product in the country has increased 7.7 percent this year to date, climbing 7.7 percent in the first quarter, 7.5 percent in the second quarter, and 7.8 percent in the third quarter.
Strong GDP growth was backed up by a 10.2 percent year-over-year increase in industrial production. Growth in this sector was primarily led by automobile manufacturing, which was up 17.5 percent in September after climbing 14.8 percent in August.
Retail sales also came in strong, up 13.3 percent on the year, or 1.24 percent on the month. All three of China's economic reports were consistent with analyst expectations.
Most Asian equity indexes jumped on the news, with the exception of Japan's Nikkei, which closed the day down 0.17 percent, at 14,561.54. The yen strengthened slightly, to 97.8050 against the dollar.
In Hong Kong, the Hang Seng climbed 1.06 percent to 23,340.10, and in Shanghai, the SE Composite climbed 0.24 percent to 2,193.78. In India, the Mumbai Sensex climbed 2.29 percent to 20,882.89. In Australia, the ASX All Ordinaries climbed 0.74 percent to 5,321.00.
Meanwhile, major European equity markets advanced in midday trading. In the U.K., the FTSE 100 was up 0.47 percent; in Germany, the DAX was up 0.24 percent; in France, the CAC 40 was up 0.72 percent; and the Euronext 100 index was up 0.79 percent.
Moving back to the recent political snafu in the U.S., it's important to point out that it's not just the American public looking for change in Washington. Business leaders have become increasingly vocal over the past few weeks as fiscal uncertainty undermined their ability to confidently make business decisions.
David French, the chief lobbyist for the National Retail Federation, told Bloomberg Television that the organization is "frustrated" with a small group within the Republican Party, and indicated that businesses will have to be more engaged if they are to protect business interests.
Don't Miss: Will the Market Recovery Last?