Friday Morning Cheat Sheet: 3 Stories Moving Markets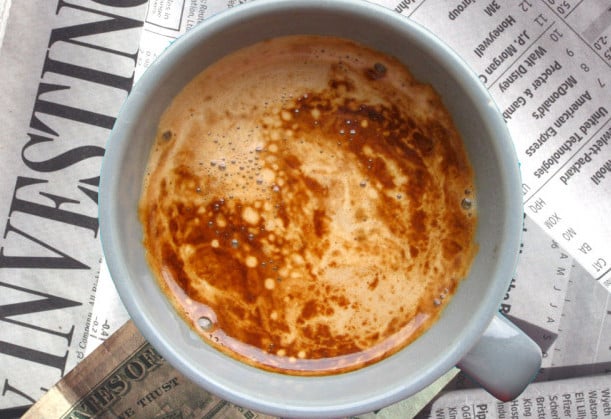 It's Friday, October 25, and U.S. stock futures couldn't decide which way was up ahead of the opening bell.  The U.S. Department of Commerce reported that factory orders for durable goods increased 3.7 percent on the month, well above economist expectations for a 2.7 percent increase. However, most of the gains were led by a tremendous surge in orders for transportation equipment, up 12.3 percent on the month, and within the segment led by non-defense aircraft and parts.
Excluding orders for transportation equipment — which is standard practice, given their typically volatile nature — new orders actually contracted -0.1 percent, missing economist expectations for a gain of 0.5 percent. Overall, new orders for manufactured durable goods have increased in five of the six past months. Reports released Thursday confirmed that the manufacturing sector floundered through the 16-day partial shutdown of the U.S. government.
At about 8:45 a.m., U.S. stock futures were mixed. Dow futures were off 0.07 percent, S&P 500 futures were off 0.07 percent, and Nasdaq futures were off 0.07 percent. Still, despite the wonky economic data, earnings remain in focus. Gains in the Nasdaq on Friday morning were fueled by strong performances by Amazon.com Inc. (NASDAQ:AMZN) and Microsoft Corp.(NASDAQ:MSFT), which reported earnings on Thursday evening.
Asian equities closed the day worse for the wear following news that China's central bank would not inject cash into the economy in order to address what many see as a growing credit crisis. Money rates shot up in the wake of the news: the overnight rate on repurchase agreements climbed as high as 7.5 percent — its highest level since June, the last time there was a credit crunch — while the benchmark seven-day repo rate pushed toward 7 percent on Thursday.
Inaction by the central bank is unlikely to be negligence, but rather a signal that policymakers could be pursuing some structural tightening. China's addiction to credit has become increasingly troubling to both inside and outside observers, and some have interpreted the lack of action itself as a policy signal.
Most major Asian equity indexes declined on Friday. In Japan, the Nikkei closed down 2.75 percent at 14,088.19, and the yen weakened to 97.3550 against the dollar. In Hong Kong, the Hang Send lost 0.6 percent and closed at 22,698.34; in Shanghai, the SE Composite lost 1.45 percent and closed at 2,132.96.
In India, the Mumbai Sensex edged down 0.2 percent and closed at 20,683.52. In Australia, the ASX All Ordinaries was the only major index to post gains, climbing 0.22 percent and closing at 5,385.70.
Over in Germany, the Ifo Business Climate Index, which tracks sentiment within industry and trade, fell slightly in October, its first decline in five months. Current economic sentiment edged down from 107.9 to 107.4, current conditions were flat at 111.3, and business expectations edged down from 104.5 to 103.6. The index is set to a 2005 average of 100. As the largest economy in the European Union, Germany helps set the tone for overall business sentiment in Europe.
In the United Kingdom, gross domestic product increased by 0.8 percent in the third quarter of 2013 and by 1.5 percent on the year, which is consistent with economist expectations. Output increased in all four major industrial groups: +1.4 percent in agriculture, +0.5 percent in production, +2.5 percent in construction, and +0.7 percent in services. Overall GDP in the U.K. is now estimated to be about 2.5 percent below where it stood in the first quarter of 2008. The Office of National Statistics reports that the U.K. economy shrank by 7.2 percent from it's pre-crisis peak to the trough of the recession.
Major European equity markets mostly advanced in midday trading. In the U.K., the FTSE 100 was us 0.1 percent; in Germany, the DAX was up 0.11 percent; in France, the CAC 40 was flat; and the Euronext 100 index was off 0.05 percent. The euro climbed to 0.7256 against the dollar.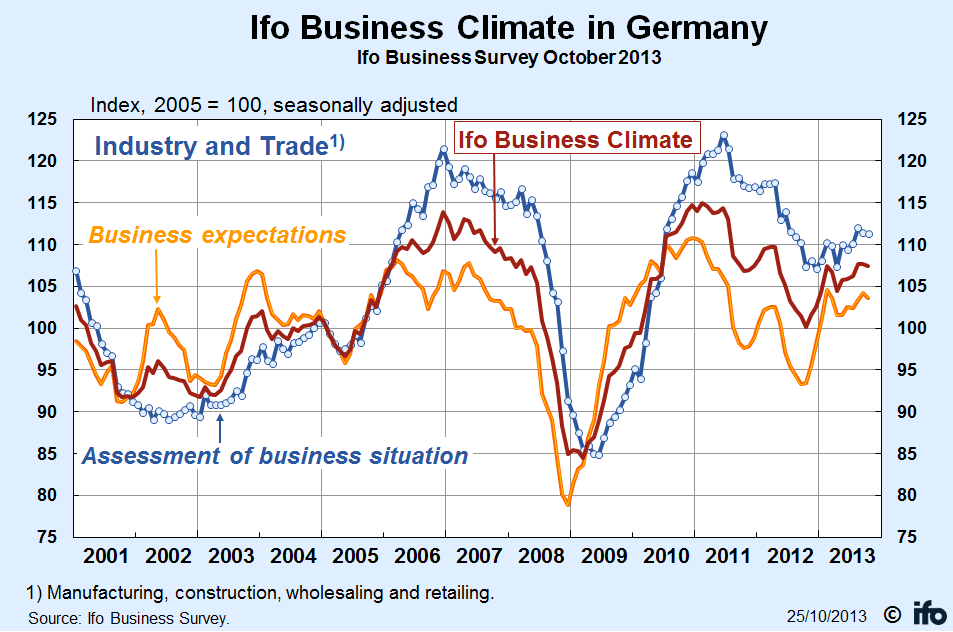 Don't Miss: Americans: Legalize Marijuana and Ring the Cash Register.