Friday Morning Cheat Sheet: 3 Stories Moving Markets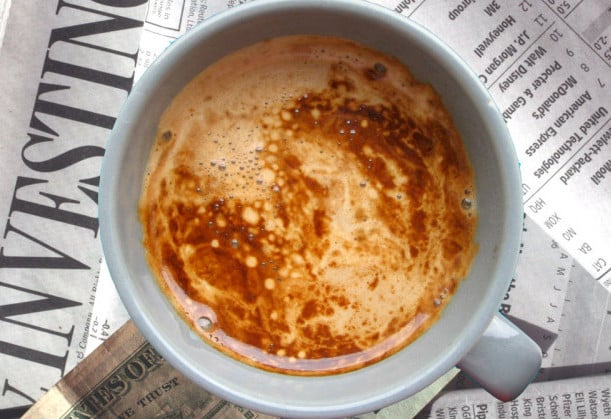 It's Friday, November 1, and U.S. equities advanced in early trading. At about 8:45 a.m., Dow futures were up 0.32 percent, S&P 500 futures were up 0.23 percent, and Nasdaq futures were up 0.36 percent.
Markit Economics released final manufacturing PMI data for October, which showed a deceleration of growth and only a modest improvement in overall conditions. The headline purchasing managers' index fell from 52.8 to 51.8, which reflects a slowdown in key components such as output (down dramatically, from 55.3 to 50.6) and in new orders (down from 53.2 to 52.7). The index for employment, though, increased on the month, climbing from 51.3 to 52.7.
"While better than the earlier flash reading, the final PMI data indicate that the U.S. manufacturing sector ground to a near standstill in October," said Markit chief economist Chris Williamson. "Encouragingly, it looks like companies are expecting the slowdown to be temporary, most likely linked to the government shutdown, as indicated by an upturn in the rate of job creation."
Manufacturing data released earlier this week and last primed economists to expect less-than-stellar results for October. The 16-day partial government shutdown appears to have taken a material, if temporary, toll on factory activity.
Most major equity markets advanced in Asia on Friday. In Japan, the Nikkei fell 0.88 percent to 14,201.57, closing at its lowest level in a week after major corporations like Sony (NYSE:SNE), Nitto Denko Corp., and NTT Data Corp. reduced their outlooks. Nitto Denk and NTT Data are both suppliers for Apple (NASDAQ:AAPL). The yen strengthened slightly against the dollar to 98.3450.
In Hong Kong, the Hang Seng climbed 0.19 percent to 23,249.79, and in Shanghai, the SE Composite climbed 0.37 percent to 2,149.56 following the release of some positive manufacturing data. The HSBC China Manufacturing PMI for October read 50.9, up from 50.2 in September, indicating that business activity in the sector is accelerating. Output rose to a six-month high, with accelerating new orders and export orders boosting optimism for increased future output.
"The final HSBC China Manufacturing PMI rose to a seven-month high in October, with the stronger momentum of manufacturing growth translating into the first expansion of employment since March," said Hongbin Qu, HSBC China's chief economist and co-head of Asian economic research. "This in turn should support private consumption growth in the coming months. China is on track for a gradual growth recovery."
In Australia, the ASX All Ordinaries fell 0.25 percent to 5,406.50, and in India the Mumbai Sensex climbed 0.15 percent to 21,196.81.
Most major European equity markets edged lower in midday trading. In the U.K., the FTSE 100 was the only index to show signs of life, edging up 0.13 percent. In Germany, the DAX was of 0.14 percent; in France, the CAC 40 was off 0.3 percent; and the Euronext 100 index was off 0.26 percent. The euro weakened slightly, to 0.7396 against the dollar.
The latest releases from Eurostat show a rise in unemployment rates in the eurozone as well as decreased inflation rates in the area. This combines to create a worrisome picture that some have indicated may dampen hopes of a quick economic recovery for the euro area.
Unemployment in the eurozone in September was 12.2 percent. Although this is constant from August, Eurostat also revised August's numbers up, from 12 percent to 12.2 percent, meaning that, effectively, unemployment levels have come in at 0.2 percentage points higher than the office's prediction. The persistently high unemployment rate for the region has been a perpetual thorn in the side of those who are claiming that the eurozone's recovery is underway.
Meanwhile, inflation dropped to almost record lows, standing at 0.7 percent annually for the month of October. This is down from September's levels of 1.1 percent and significantly lower than last year's rate in October of 2.5 percent. October was also the fourth straight month in which inflation rates have either kept constant or declined in the the eurozone… (Read more.)
Don't Miss: Top 10 Most Expensive States for College.