Friday's Market Drug: Positive Economic Data
Today's the U.S. markets were focused on one thing: the April Jobs Report, which was released an hour before the market opened. Nonfarm Payrolls topped estimates by about 10 percent and the unemployment rate dropped a notch, and that was all Mr. Market needed. The S&P 500 surged at the open, smashing through the 1,600 level, and rallied to its intraday high, up 1.31 percent, an hour later. The index then drifted through the day on a slight downward slope to its closing gain of 1.05 percent. The gain for the week was 2.3 percent.
Here is a 15-minute chart at the week: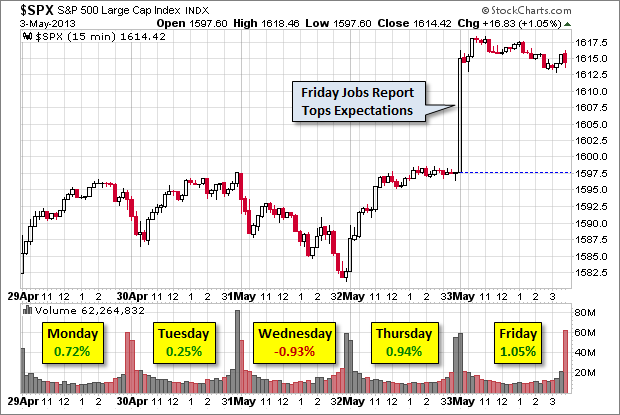 Despite the surge in price, volume was unremarkable, about 2 percent below its 50-day moving average: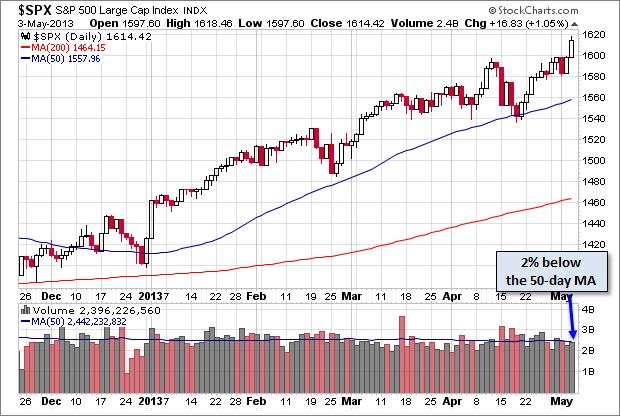 The S&P 500 is now up 13.20 percent for 2013: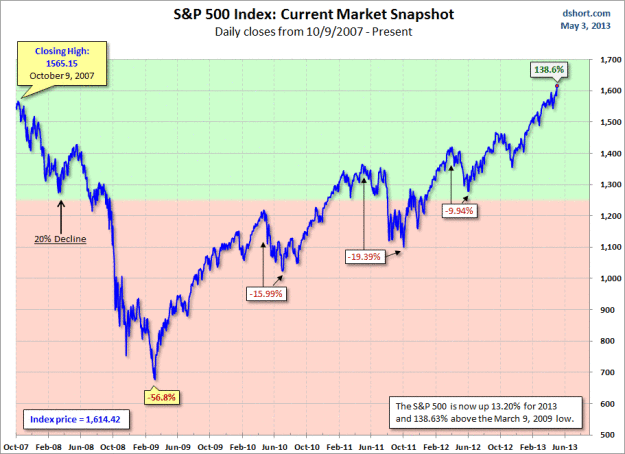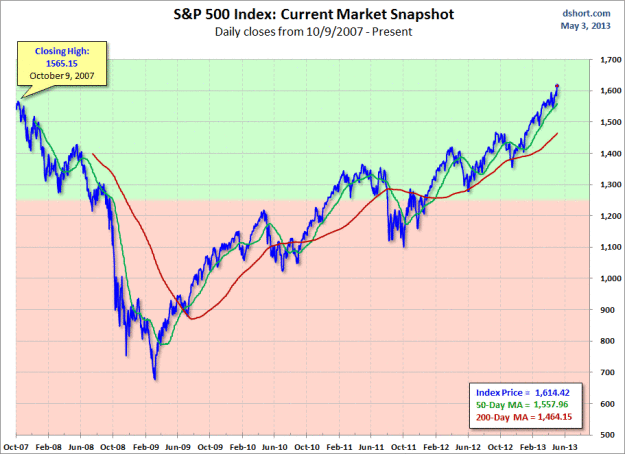 Don't Miss: Are Falling Factory Orders a Bad Economic Omen?