Friday's Midday Movers: 3 Stories Driving Markets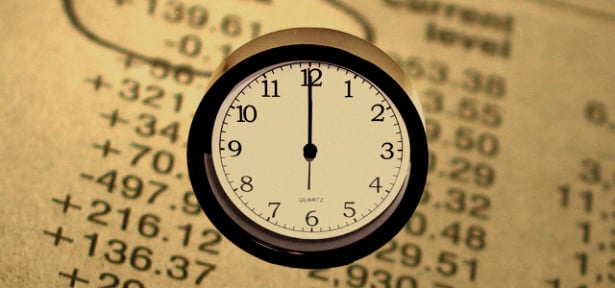 The major U.S. stocks were gaining Friday after a weaker-than-expected jobs report helped alleviate worry that the Federal Reserve would begin tapering its stimulus program this year. As of noon:
DIJA:

+0.24%

to 14,972.87
S&P 500:

+0.35%

to 1,660.82
NASDAQ:

+0.23%

to 3,667.17
Gold:

+0.15%

to 77.99
Oil:

+1.96%

to 26.04
U.S. 10-Year:

-2.18%

to 29.14
Here are three stories helping shape the market Friday afternoon.
1. Service Sector Activity Surges to Post-Crisis Record: Markets reached for modest gains Thursday afternoon, buoyed by a motley array of economic and business reports. Initial jobless claims, reported before the opening bell by the U.S. Bureau of Labor Statistics, declined to a four-week average of just 328,500, the lowest level since October 2007.
ADP and Moody's Analytics reported that employers added 176,000 people to payrolls last month, roughly in line with the average monthly gain over the past two years. However, planned job cuts, as reported by consultancy firm Challenger, Gray & Christmas, increased 57 percent on the year to 50,462 in August, the highest level since February… (Read more.)
2. Jobs Report: Here's Why the News Is Not So Great: In August, as in July, the employment situation fell short of providing convincing evidence that the labor market was returning to full health. The United States economy added fewer jobs than economists expected and the unemployment rate ticked down, largely the result of job hunters dropping out of the labor force. The share of working-age Americans who were employed or looking for work fell to 63.2 percent last month — its lowest level since 1978, a time when fewer women were participating in the labor force… (Read more.)
3. Here's How Confusion May Threaten the Success of Obamacare: "Many Americans are unsure if the health care law is still in effect" is an often-repeated headline. More than three years have passed since the Affordable Care Act was signed into law, and less than one month remains before the key provision of the reform — the online insurance marketplaces or exchanges — open for enrollment, but research shows that Americans are almost as confused about the reform as they were when it was drafted.
Data compiled by the Kaiser Family Foundation in its August 2013 Health Tracking Poll showed that roughly four in 10 Americans — 44 percent — think either the Affordable Care Act has been repealed by Congress or overturned by the Supreme Court, or say they do not know whether it remains law or not, which was the answer of 31 percent of respondents… (Read more.)
Don't Miss: Service Sector Activity Surges to Post-Crisis Record.