Friday's Midday Movers: 3 Stories Driving Markets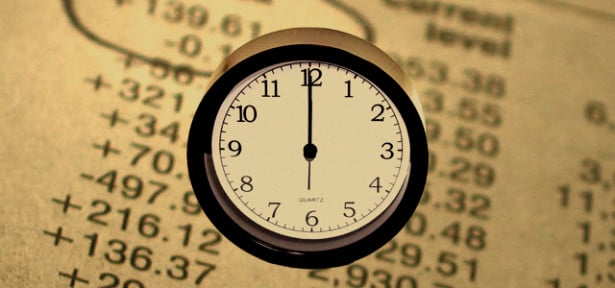 The major U.S. markets were little changed Friday moving into the weekend. As of noon:
DIJA:

-0.36%

to 15,580.38
S&P 500:

-0.33%

to 1,716.74
NASDAQ:

-0.12%

to 3,784.96
Gold:

-2.51%

to 74.93
Oil:

-0.56%

to 24.96
U.S. 10-Year:

-0.25%

to 27.41
Here are three stories helping shape the market Friday afternoon.
1. Can the GOP Get Away with Defunding Obamacare? Congress has an approval problem. According to the results of a Gallup survey publisher earlier in September, just 16 percent of Americans approve of the way Congress is handling its job. This is up from an approval rating of 14 percent in August — a jump perhaps influenced by the dominance of Syria in the political conversation over the past few weeks — but still represents an enormous failure on the part of America's elected officials. A separate survey conducted by Gallup showed that just 42 percent of Americans trust the government's ability to handle domestic problems, an all-time low… (Read more.)
2. Anti-Obamacare Ad: Don't Let the Government Play Doctor: The image of an individual clothed in the iconic red, white, and blue suit of Uncle Sam and wearing an oversized, clownish mask giving a woman a pelvic exam is very disturbing for most people. That reaction is what a recent advertisement financed by Generation Opportunity was counting on its viewers experiencing.
To be precise, the one-minute long video used that visual to show why it will be problematic to "let the government play doctor," which is what the organization has argued the Affordable Care Act will accomplish. The problem is not that the health care reform, known popularly as Obamacare, will not work from a financial standpoint, but that the law will allow the government to intervene in the personal lives of Americans to an unbearable extent, therefore making it better to go without coverage… (Read more.)
3. Who Really Wins When the Housing Market Recovers? How do we know that the housing recovery is real?
One way to answer this question is to look at home prices. As measured by the Federal Housing Finance Agency's House Price Index, home prices have climbed for eight consecutive quarters and were up 7.2 percent on the year in the second quarter. According to the S&P/Case-Shiller Home Price Indices, U.S. national home prices are up 7.12 percent on the quarter… (Read more.)
Don't Miss: Is Mr. Market Ready for Another Debt Ceiling Debate?