Friday's Midday Movers: 3 Stories Driving Markets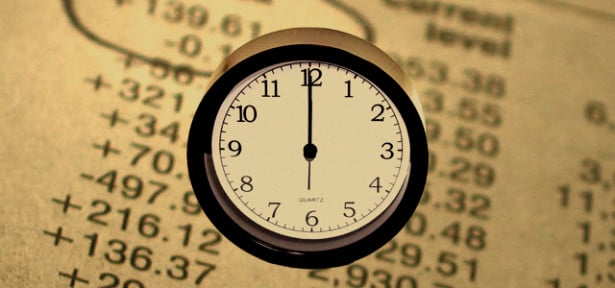 The major U.S. stocks were inching higher Friday amid confidence of a debt ceiling deal. As of noon:
DIJA:

+0.3%

to 15,041.85
S&P 500:  

+0.4%

to 1,685.43
NASDAQ:

+0.63%

to 3,798.06
Gold:

+1.09%

to 69.86
Oil:

+0.5%

to 24.5719
U.S. 10-Year:

+1.27%

to 26.39
Here are the three stories helping shape the market Friday afternoon.
1. What's Going On Under the Hood at Twitter? It looks like not even the partial shutdown of the U.S. government can slow down Twitter's initial public offering. Consistent with what sources told Quartz earlier this week, the social media platform made its S-1 filing public on Thursday, drawing back the curtain on information about its finances and operations that would-be investors have been itching to get their hands on.
Twitter has exercised extreme caution during the buildup to its IPO. In the eyes of many potential investors, the company falls into the same nebulous category of technology and Internet startups that Facebook (NASDAQ:FB) does, and as a result, carries some of the same dubious baggage. The platform is popular, but is it profitable? Revenues are increasing, but are they growing sustainably? Can mobile be monetized?… (Read more.)
2. The Irony of Obamacare: Republicans Thought of It First: "An irony of the Patient Protection and Affordable Care Act (Obamacare) is that one of its key provisions, the individual insurance mandate, has conservative origins. In Congress, the requirement that individuals to purchase health insurance first emerged in Republican health care reform bills introduced in 1993 as alternatives to the Clinton plan. The mandate was also a prominent feature of the Massachusetts plan passed under Governor Mitt Romney in 2006. According to Romney, 'we got the idea of an individual mandate from [Newt Gingrich], and [Newt] got it from the Heritage Foundation'"… (Read more.)
3. Investors Fret As Debt Ceiling Worries Grow: As investors refocused their worries from the budget to the debt ceiling battle, stocks made a more significant decline on Thursday.
Stocks sank further as investors began to worry that the ongoing budget battle was a signal that debt ceiling negotiations would meet a similar fate. The spirit of bearishness was fed by a disappointing September Non-Manufacturing ISM Report on Business. The ISM's Non-Manufacturing Index dropped to 54.4 from August's 58.6. Economists were expecting a less significant decline to 57… (Read more.)
Don't Miss: 5 Vital Steps to Protect Your Finances from Government Shutdowns.