Friday's Midday Movers: 3 Stories Driving Markets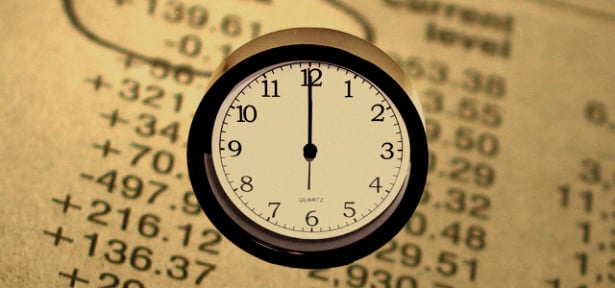 The major U.S. stocks were advancing again Friday after a significant gain on Thursday. As of noon:
DIJA:

+0.43%

to 15,190.88
S&P 500:

+0.36%

to 1,698.60
NASDAQ:

+0.47%

to 3,778.42
Gold:

-0.1%

to 68.81
Oil:

-1.11%

to 24.14
U.S. 10-Year:

-1.42%

to 26.47
Here are three stories helping shape the market Friday afternoon.
1. Government Shutdown Torpedoes Consumer Sentiment: Surrounded by a sluggish economy and the first government shutdown in 17 years, consumer sentiment dropped to its lowest level since the beginning of the year. According to Thomson Reuters/University of Michigan's preliminary reading, consumer sentiment fell to 75.2 in October, compared to September's final reading of 77.5. It was the worst reading since January, when the index was at 73.8.
During the last recession, the index averaged slightly above 64. In the five years before the financial crisis, it averaged almost 90. Consumer sentiment is one of the most popular measures of how Americans rate financial conditions and attitudes about the economy. The University of Michigan's Consumer Survey Center questions 500 households each month for the index… (Read more.)
2. IMF: Debt Levels Across the Globe Appear Stable: The International Monetary Fund said that most countries around the world are on the right track to stabilizing their debt levels, Reuters reports.
The IMF said that debt levels around the world are on track to stabilize at around 110 percent of gross domestic product, on average. While this number may seem staggeringly high — and the IMF added that a priority is to begin debt reduction initiatives with a deliberate approach — the good news is that most countries will be able to stem the bleeding and start to move debt levels in the right direction… (Read more.)
3. Poll: Few Americans Say Obamacare Rollout Went Smoothly: A poll conducted by the Associated Press and GfK Public Affairs and Corporate Communications showed that just 7 percent of Americans surveyed thought that the implementation of the cornerstone provision of the Affordable Care Act, the individual insurance exchanges, had gone "extremely or very" well. Comparatively, 40 percent said the launch of the marketplaces had not gone well, 20 percent said it had gone somewhat well, and 30 percent did not know what to say. When only those Americans who supported the health care reform were asked their opinion, the approval number was not much better — just 19 percent said the rollout had gone "extremely or very" well… (Read more.)
Don't Miss: Government Shutdown Torpedoes Consumer Sentiment.