Friday's Midday Movers: 3 Stories Driving Markets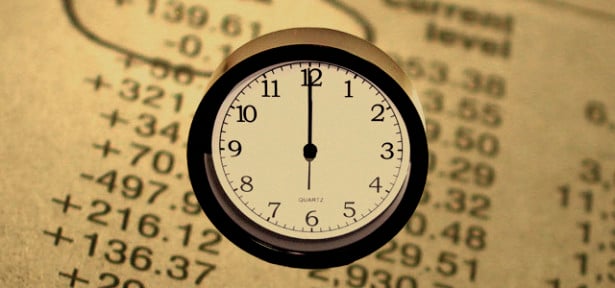 The major U.S. stocks were gaining Friday thanks to expectations that the Federal Reserve will continue its stimulus program. As of 12:15 p.m.:
DIJA:

-0.07%

to 15,361.62
S&P 500:

+0.39%

to 1,739.98
NASDAQ:

+0.89%

to 3,897.48
Gold:

-0.19%

to 71.93
Oil:

+0.11%

to 23.9359
U.S. 10-Year:

-0.31%

to 25.79
Here are three stories helping shape the market Friday afternoon.
1. Adding Up the Economic Cost of Political Dysfunction: After more than two weeks of brinkmanship that pushed the U.S. government through a partial shutdown and to the doorstep of its borrowing limit, both houses of Congress have voted to pass a stopgap measure to fund the government through January 15 and suspend the debt limit through February 7.
The measure passed the Senate 81-18, cleared the House 285-144, and was signed promptly by President Barack Obama late on Wednesday night. The legislation effectively established a temporary political ceasefire, suspending the use of government funding and the debt limit — as well as the specter of default — the only weapons powerful enough to really do anything in what has become full-blown political trench warfare in Washington… (Read more.)
2. Hedge Fund Group Burned Over Insider Trading: SAC Capital Advisors LP may be breaking a record very soon, though it's likely not one the hedge fund group will be bragging about. In an agreement with federal prosecutors, SAC is likely to pay between $1.2 billion and $1.4 billion in a criminal settlement over insider trading, The Wall Street Journal reports.
Adding to a number of other penalties is a $616 million settlement with the Securities and Exchange Commission, meaning the U.S. government could be receiving up to $2 billion from the company… (Read more.)
3. 3 Charts Revealing America's Disappearing Middle Class: The Great Recession technically ended more than four years ago, after U.S. gross domestic product rebounded from the trough of the credit meltdown. However, high unemployment, stagnant wages, and government policy continue to weigh on living standards and economic confidence.
In its most recent reading, Gallup's Standard Living Index plunged 8 points over the past month to reach 31, the lowest level since January. The index is a summary of whether Americans are satisfied with their current standard of living and perceive it as getting better or worse. The sharp move lower came as Congress created another political soap opera involving the nation's debt ceiling and budget. In comparison, the index reached an all-time high of 45 in May… (Read more.)
Don't Miss: Will the Market Recovery Last?