Friday's Midday Movers: 3 Stories Driving Markets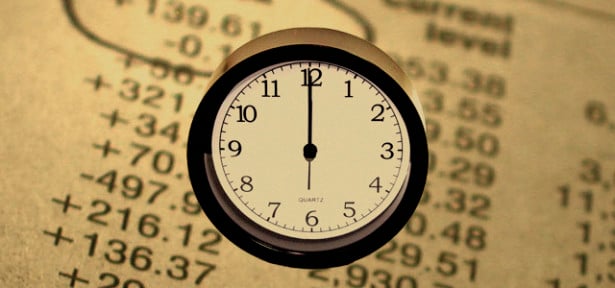 The major U.S. markets were gaining on Friday, buoyed by better-than-expected economic reports. As of noon:
DIJA:

+0.52%

to 15,675.34
S&P 500:

+0.79%

to 1,761.01
Nasdaq:

+1.28%

to 3,906.64
Gold:

-2.21%

to 75.53
Oil:

+0.23%

to 22.25
U.S. 10-Year:

+5.01%

to 27.44
Here are three stories helping shape the market Friday afternoon.
1. Are Government Woes Sinking Consumer Sentiment? Against the backdrop of a sluggish economy and a dysfunctional government, consumer sentiment plunged to its worst level in nearly two years. According to Thomson Reuters/University of Michigan's preliminary reading, consumer sentiment fell to 72 in November, compared to a final reading of 73.2 in October. It was the lowest reading since December 2011.
During the last recession, the index averaged slightly above 64. In the five years before the financial crisis, it averaged almost 90. Consumer sentiment is one of the most popular measures of how Americans rate financial conditions and attitudes about the economy. The University of Michigan's Consumer Survey Center questions 500 households each month for the index… (Read more.)
2. October's Job Growth Blew Estimates Out of the Water: The numbers from ADP's October National Employment Report did not bode well for the more authoritative jobs reading from the Department of Labor. According to Moody's Analytics chief economist Mark Zandi, whose firm helps compile the payroll processor's data, the reason behind the month's lower-than-expected gain of 130,000 jobs was clear.
"The government shutdown and debt limit brinkmanship hurt the already softening job market in October," Zandi said in the report. Similarly, economists polled by Reuters expected the Labor Department's numbers to show that employers added a meager 125,000 jobs last month. Government statistics show that private and government employers added an average of only 143,000 jobs per month from July through September, a decrease from the 182,000 jobs per month added from April through June and the 207,000 jobs added per month in the first three months of the year… (Read more.)
3. Just How Costly Was the Shutdown? Clearly, with the government coming to a grinding halt in October, hundreds of thousands of workers being furloughed wasn't going to be good for the economy. But just how bad was it? According to a Thursday report released by the White House Office of Management and Budget, the cost of furlough productivity loss alone tallies up to $2 billion.
According to the report, federal government furloughs resulted in a total of 6.6 million missed days of work for the 16-day partial shutdown, and the total compensation cost, including benefits, was around $2.5 billion. According to the Office of Management and Budget, federal employees "were furloughed for a combined total of 6.6 million days, more than in any previous government shutdown," noting that at its peak, furloughed workers hit about 850,000 per day — dropping after the implementation of the Pay Our Military Act… (Read more.)
Don't Miss: How Many Americans Actually Have a Full-Time Job?