Friday's Midday Movers: 3 Stories Driving Markets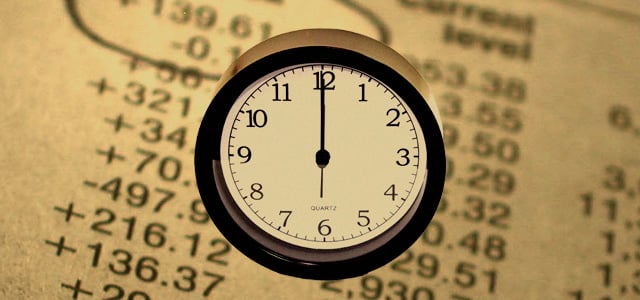 The major markets were wavering Friday after posting major gains Thursday. As of noon:
DIJA:

-0.04%

to 15454.12
S&P 500: -0.12% to 1672.99
NASDAQ:

+0.02%

to 3578.87
Gold:

-1.89%

to 66.6
Oil:

+0.9%

to 24.6499
U.S. 10-Year:

+0.23%

to 25.80
Here are three stories helping drive the market Friday afternoon.
1. Are Interest Rate Fears Holding Back Consumer Sentiment? Consumer sentiment ended June near a six-year high, but a Thomson Reuters/University of Michigan reading showed that consumer sentiment waned slightly in early July. Americans showed signs they were slightly more optimistic about current economic conditions than they have been in the past six years, but that was offset by a decline in confidence over the recovery's prospects.
This index is one of the most popular measures of the behavior of the American consumer. Each month, the University of Michigan's Consumer Survey Center questions 500 households regarding their financial conditions and attitudes about the economy… (Read more.)
2. With Fewer Housing Doubts, Wells Fargo Reports Record Q2: The second quarter was the 14th consecutive quarter of rising profits for Wells Fargo (NYSE:WFC). The results of the past three-month period showed that the bank was able to set aside far less money for soured loans and that its mortgage business had not been hindered by rising interest rates.
Wells Fargo, the nation's largest home lender, saw profits increase 19 percent last quarter, overcoming the slowdown in the mortgage market to post record earnings. Even with the recent upswing in interest rates, a change that has discouraged borrowers from refinancing their mortgages, Wells Fargo recorded its ninth-straight record report. The quarter's results were helped by the slightly improved economy and growth in its deposit business… (Read more.)
3. Market Rates or Bust: Student Loan Negotiations Take a Step Forward: To summarize long story, the rate on subsidized Stafford loans increased from 3.5 to 6.8 percent on July 1 because Congress — par for the course — failed to act in time. The interest rate is determined by Congress, which voted to keep rates at 3.4 percent last year during the heat of the presidential campaign.
The move put student loans on the back burner, and lawmakers debated the issue for months ahead of the deadline, with at least five different legitimate proposals coming to the table… (Read more.)
Don't Miss: Poll: Most People Lack Basic Understanding of a Budget.