Friday's Midday Movers: 3 Stories Driving Markets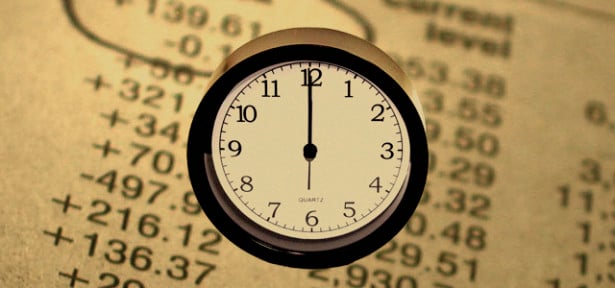 The major U.S. markets were inching upward Friday, buoyed by expectations that the Federal Reserve will maintain the current monetary policy. As of 12 p.m.:
DIJA:

+0.24%

to 15914.38
S&P 500:

+0.06%

to 1791.62
NASDAQ:

+0.02%

to 3973.55
Gold:

+0.54%

to 73.90
Oil:

-0.09%

to 22.1399
U.S. 10-Year:

+0.33%

to 27.11
Here are three stories helping shape the market Friday afternoon:
1. Inflation Is Nowhere to Be Found in October Trade Data: Global price pressures remained weak in October, according to import and export price data released Friday by the U.S. Bureau of Labor Statistics. Generally speaking, inflationary pressures across the board have been weak — if present at all — and trade data suggest that the trend continued into the beginning of the fourth quarter.
The price index for imports decreased 0.7 percent on the month, a decline that was greater than expected and that follows a meager 0.2 percent increase in September. The decline was led by a 3.4 percent plunge in fuel prices, which follows a 0.4 percent fuel price increase in September. Excluding fuel, import prices were flat in October. Compared to the same period last year, overall import prices are down by 2 percent. Non-fuel import prices are down 1.3 percent on the year, and fuel import prices are down 3.8 percent.

2. Will Obama's Healthcare Change Stop Congress? Washington is divided on many fronts over the healthcare reform law these days. House Republicans are slated to vote on a bill drafted by Fred Upton (R-Mich) this Friday that would alter, and possibly cripple, the Affordable Care Act. Some Democrats, worried and frustrated about re-election, are expected to jump on board Upton's bill. Other Democrats in the Senate are looking to draft different bills offering solutions to some of Obamacare's bigger issues.
3. Obama's Obamacare Fix Receives Second Opinion From Lawmakers: The House of Representatives has H.R. 3350 on the docket Friday, the Keep Your Health Plan Act of 2013 sponsored by Rep. Fred Upton (R-Mich.). With first votes expected around 10:30 a.m. Eastern Time and the last to start around 12:30 p.m., according to House Majority Leader Eric Cantor's (R-Va.) website, whatever action the House takes will come roughly 24 hours after President Barack Obama offered an administrative fix to the Affordable Care Act.
The bill in the House says "a health insurance issuer that has in effect health insurance coverage in the individual market as of January 1, 2013, may continue after such date to offer such coverage for sale during 2014 in such market outside of an Exchange." The plans that are allowed to continue will then "be treated as a grandfathered health plan for purposes of the amendment made by section 1501b of the Patient Protection and Affordable Care Act".
Don't Miss: 10 Quarterbacks With Most Touchdowns: Peyton Manning Watch.