Friday's Midday Movers: 3 Stories Driving Markets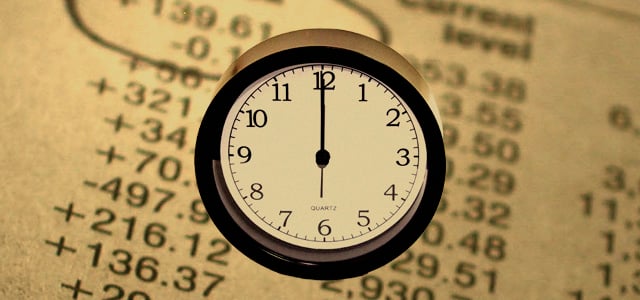 The major U.S. stocks were falling Friday after disappointing earnings reports from Microsoft (NASDAQ:MSFT) and Google (NASDAQ:GOOG). As of noon:
DIJA:

-0.20%

to 15517.55
S&P 500:

-0.08%

to 1688.00
NASDAQ:

-0.82%

to 3581.53
Gold:

+3.00%

to 69.17
Oil:

-0.55%

to 25.19
U.S. 10-Year:

-1.74%

to 24.90
Here are three stories helping shape the markets Friday afternoon:
1. Are Stock Meeting Expectations On Their Way to New All-Time Highs? The most hated stock rally in history continued to make fresh all-time nominal highs this week. More records were broken as earnings season heated up, but how well are companies meeting expectations?
On Thursday, the Dow Jones Industrial Average reached an intraday high of 15,589.40, while the S&P 500 hit as high as 1,693.12. Both major indexes finished the day at record-closing highs. In fact, the market value of the S&P 500 topped $15 trillion for the first time in history… (Read more.)
2. Obamacare Supporters Applaud New York's Falling Premiums: In his speech from the East Room of the White House on Thursday as part of his administration's long campaign to garner support for health care reform, President Barack Obama cited figures released by New York Gov. Andrew Cuomo. "Just yesterday, state officials in New York announced that average premiums for consumers who buy insurance in their new marketplace will be at least 50 percent lower next year than they are today," he said. An advertisement, sponsored by Americans United for Change, a liberal advocacy group, cited the very same numbers… (Read more.)
3. Here's How Economic Reports Upstaged Bernanke: New stock market records were set Thursday as the Dow, S&P 500, and Russell 2000 indexes set the bar higher.
Federal Reserve Chairman Ben Bernanke must have been relieved that his testimony before the Senate Banking Committee was upstaged by some great economic reports. The economic recovery has passed the point where the Fed's pronouncements meant everything to stock market performance while the economic data had little or no impact. Few commentators seemed to notice that the chairman made an important distinction between the Fed's use of its asset purchase program as opposed to the near-zero interest rate policy as tools in its intervention efforts. As the text of Bernanke's prepared testimony noted… (Read more.)
Don't Miss: Are Borrowers Using Credit More Wisely?