Friday's Midday Movers: 3 Stories Driving Markets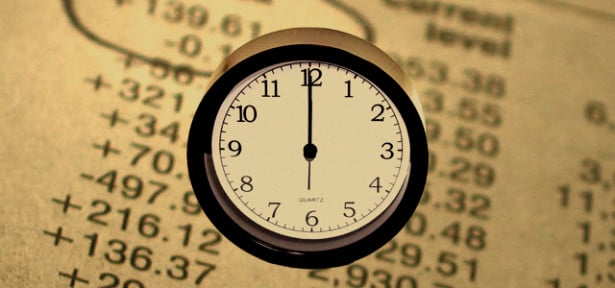 The major U.S. stocks were dropping again Friday. As of noon:
DIJA:

-0.77%

to 15379.67
S&P 500:

-0.45%

to 1689.81
NASDAQ:

-0.26%

to 3659.72
Gold:

+5.27%

to 74.12
Oil:

+1.97%

to 24.79
U.S. 10-Year:

+0.43%

to 25.98
Here are three stories helping shape the market Friday afternoon:
1. 5 Simple Steps to Repair Your Retirement Nest Egg: Building and protecting a retirement nest egg continues to be a major challenge for Americans. Despite progress being made in some areas of the economy, the side effects of the Great Recession have left millions of displaced workers unprepared for their golden years.
A new report from the Transamerica Center for Retirement Studies found that 62 percent of unemployed and underemployed workers are "not too" or "not at all" confident about their retirement prospects. The negative outlook can largely be traced to the fact that many new jobs being created are part time or low wage. In fact, more than 8 million Americans are underemployed due to economic reasons… (Read more.)
2. Gold Stocks Are Correcting in Typical Post-Bottom Fashion: In our last editorial we presented the bulletproof evidence that the gold stocks had put in a major bottom. We included a historical chart that was supplemented by a major reversal at a Fibonacci strong target and on record weekly volume. At the end of that piece we noted that the sector could correct before it would accelerate to the upside. Looking at historical rallies from major bottoms we noticed that there tends to be a consolidation or correction around the 50-day moving average. The sector is two weeks into that correction. Don't worry bulls, this is exactly what happens following the initial rebound… (Read more.)
3. Government Official: Obama Privacy Protections Months Behind Schedule: The setup of government-mandated privacy protections, needed to safeguard the personal data enrollees of the Affordable Care Act's insurance exchanges must provide to purchase insurance and to prevent fraud, is months behind schedule, according to the Department of Health and Human Services's Office of the Inspector General for Audit Services.
"Several critical tasks remain to be completed in a short period of time," noted Deputy Inspector General Gloria Jarmon in an August report on the status of the implementation of the exchanges. "If there are additional delays in completing the security authorization," the chief information officer at the Centers for Medicare and Medicaid Services may not have the required "security controls needed for the security authorization decision" to open the exchanges in October… (Read more.)