Friday's Midday Movers: 3 Stories Driving Markets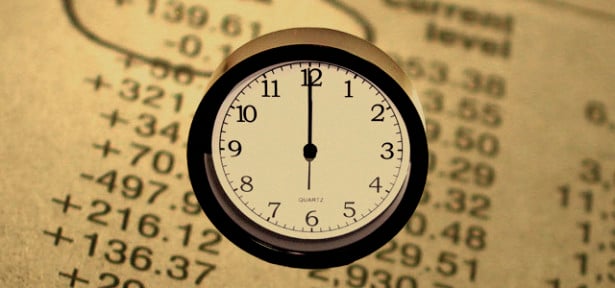 The major U.S. stocks were fluctuating Friday morning heading into the weekend. As of noon:
DIJA:

+0.07%

to 15123.52
S&P 500:

+0.05%

to 1662.11
NASDAQ:

+0.34%

to 3618.43
Gold:

+1.6%

to 80.56
Oil:

+0.47%

to 25.44
U.S. 10-Year:

+1.60%

to 27.99
Here are three stories helping drive the market Friday afternoon.
1. Warren Buffet's Top 10 Favorite Stocks: Warren Buffett is one of the wealthiest men in the world. The CEO and largest shareholder of Berkshire Hathaway (NYSE:BRKA) has successfully navigated decades of market turmoil, becoming a billionaire in the process. As a result, he is also one of the most closely followed investors. Courtesy of a new filing, individual investors had a peek at how Buffett is investing.
Many institutional investment managers recently filed their mandatory 13-F with the Securities and Exchange Commission. The filing is a quarterly report of equity holdings required by managers that oversee more than $100 million in qualifying assets and must be filed within 45 days of the end of each quarter. The 13-F provides a glance at what hedge funds did in the previous quarter, but investors should keep in mind that hedging and trading strategies of each fund are still unknown… (Read more.)
2. Consumer Sentiment Logs Biggest Miss Since 1999: In the current environment of rising interest rates and high unemployment, consumer sentiment in the United States retreated from six-year highs made in July.
According to Thomson Reuters/University of Michigan's preliminary reading, consumer sentiment plunged to 80, compared to June's final reading of 85.1 — the best reading for the index since July 2007… (Read more.)
3. Labor Productivity Edges Higher As Economy Heals: Non-farm business sector labor productivity increased at a seasonally adjusted annual rate of 0.9 percent in the second quarter, according to preliminary estimates from the U.S. Bureau of Labor Statistics released Friday. This is the function of a 2.6 percent increase in output and a 1.7 percent increase in hours worked during the second quarter compared to the first quarter. On the year, labor productivity was flat, with both output and hours worked increasing 1.8 percent year over year… (Read more.)
Don't Miss: Warren Buffett's Top 10 Favorite Stocks.