Friday's Midday Movers: 3 Stories Driving Markets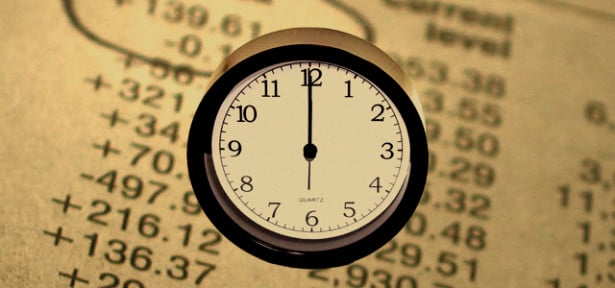 The major U.S. stocks were rising Friday heading into the weekend. As of noon:
DIJA:

+0.08%

to 14,975.19
S&P 500:

+0.16%

to 1,659.64
NASDAQ:

+0.32%

to 3,650.22
Gold:

+2.21%

to 80.37
Oil:

+1.25%

to 25.12
U.S. 10-Year:

-2.59%

to 28.26
Here are three stories helping shape the market Friday afternoon.
1. Are Higher Interest Rates Defeating New Home Sales? The real estate market has been one of the strongest pillars in the economic recovery, but higher interest rates are starting to weigh on new single-family home sales. On Friday, the U.S. Census Bureau reported that purchases of new homes, measured by contracts signed, plunged 13.4 percent to a seasonally adjusted 394,000-unit pace in July compared to the downwardly revised June rate of 455,000 units. Home sales were up 6.8 percent from a year earlier, but the housing market is still well below its glory days.
Prior to the disappointing report, new home sales had increased for four consecutive months. On average, economists were expecting a pace of about 490,000 units. July's reading was the biggest miss of expectations since May 2010… (Read more.)
2. 5 Economies and How They Can Make the Global Recovery Last: As the picture for the global economy continues to look brighter in the short term, long-term prospects are still in question. Growth has proven resilient in the face of policymakers who are often not doing what it takes to get their economies moving again.
The exit of recession in Europe, while good, is still not a robust recovery: China's reform efforts are slow, and its economy is suffering because of it; even Japan has slowed in changing the dynamics of its marketplace so that it might exit recession. All this combined makes for a dubious picture where really only the United States seems to be healing and growing on a reliable basis — though certainly not fast enough if it is to carry the global economy on its shoulders… (Read more.)
3. Is This a Sign Fed Tapering Will Hit the Jobs Market? The tapering of asset purchases by the U.S. Federal Reserve seems imminent. Investors and economists around the world have indicated that a decision to reduce the number of mortgage-backed securities and longer-term Treasury securities being purchased by the Fed — currently at $85 billion each month — could be made as early as September, when the Federal Open Market Committee is next scheduled to meet… (Read more.)
Don't Miss: Are Higher Interest Rates Defeating New Home Sales?