Friday's Midday Movers: 3 Stories Driving Markets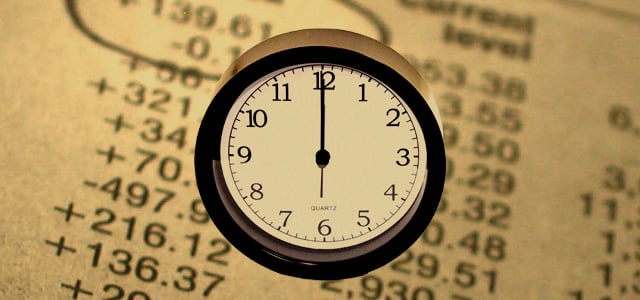 The major stocks were wavering Friday following a strong jobs growth report. As of noon:
DIJA:

+0.54%

to 15069.20
S&P 500:

+0.60%

to 1625.09
NASDAQ:

+0.66%

to 3466.56
Gold:

-5.72%

to 60.77
Oil:

+1.69%

to 23.9475
U.S. 10-Year:

+7.64%

to 26.92
Here are three stories helping drive markets Friday afternoon.
1. What Does the U.S. Economy Look Like to Ben Bernanke? As chairman of the U.S. Federal Reserve, Ben Bernanke's public statements have the ability to move markets. We saw this earlier in June at the conclusion of the most recent policy meeting, when major indexes jumped erratically before turning decidedly negative in the wake of a press conference held by the chairman.
As the man behind America's monetary policy, markets have turned to Bernanke's comments for clues about the future of quantitative easing and, ultimately, a return to more normal benchmark interest rates… (Read more.)
2. Is the Federal Reserve More Likely to Taper After the Jobs Report? Despite a still sluggish economy, job growth in the United States increased more than expected in June. However, the unemployment rate remained unchanged.
Last month, employers added 195,000 new jobs to their payrolls, according to the latest report from the U.S. Department of Labor. Economists polled by Bloomberg and Reuters only expected employment to increase by 165,000 jobs. Furthermore, payrolls for April and May were revised to show an additional 70,000 jobs… (Read more.)
3. What Is Unrest in Egypt Doing to Oil Prices? What can politely be called political unrest in Egypt has helped set the tone of markets around the world this week. Former President Mohammed Morsi and hundreds of decision-makers in the Muslim Brotherhood have been removed from power by the Egyptian army following massive protests, and Adly Mansour, the nation's top judge, has been sworn into power until new elections are held.
Reports indicate that the Egyptian army has declared a state of emergency in the Suez and South Sinai regions following an armed attack on al-Arish airport… (Read more.)