From Payroll to Payday Loans, Wal-Mart Wants to Be in Your Wallet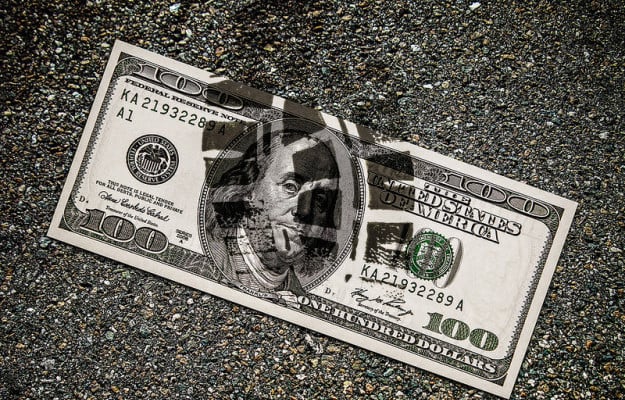 "The results of the 2011 National Survey of Unbanked and Underbanked Households indicate that insured financial institutions have an important chance to grow their customer base by expanding opportunities that bring unbanked and underbanked individuals into mainstream banking," said Chairman of the Federal Deposit Insurance Corporation Martin J. Gruenberg when he was still awaiting confirmation.
The survey is the most recent one conducted by the FDIC, meaning the data are slightly antiquated but still broadly relevant. Nearly 24 million households in the United States — one out of every five in the nation — were underbanked in 2011, according to the survey. This is up by 821,000 households since the last survey, in 2009.
While Gruenerg is correct — the huge number of unbanked and underbanked households in the U.S. does represent a huge opportunity for federally insured banking institutions — it also represents a huge opportunity for non-federally insured quasi-financial institutions. One out of four American households have used at least one alternative financial service, according to the 2011 survey, and 12 percent of households use one on a regular basis.
While not all alternative financial services are suspect, people with undeveloped credit scores are often subject to costly — or even predatory — lending and services practices. Non-bank lending in particular has historically been predatory. Most people are familiar with payday loans: short-term loans with extremely high interest rates that most experts urge people to avoid if possible.
However, with federal minimum wage at just $7.25 per hour and not indexed to inflation, more and more people are finding themselves financially distressed and in need of access to short-term loans to cover basic living expenses.
The minimum wage issue is certainly not new, but the economic conditions of the post-crisis era have revitalized debate. Minimum wage was thrust into the spotlight during President Barack Obama's 2013 State of the Union address, in which he called for an increase in the federal minimum wage from $7.25 per hour to $9.00 per hour, and for the rate to be indexed to inflation.
Recently, Wal-Mart (NYSE:WMT) and McDonald's (NYSE:MCD) — both major employers of minimum-wage workers — have taken flak over payroll and employment policies. McDonald's made headlines when it published a budget-management document that grossly underestimated the cost of living while simultaneously suggesting that a minimum-wage employee work 70 hours a week to make ends meet. Wal-Mart is in the mix for two reasons: because of a fight over the minimum wage in Washington, D.C., and because of its involvement in a non-bank lending company.
New York Attorney General Eric Schneiderman recently called attention to the practice of several major employers like Wal-Mart and McDonald's in using payroll cards.
Payroll cards are not a new phenomenon by any means. Research firm Aite Group says $34 billion was loaded onto 4.6 million active payroll cards in 2012. The group forecasts that the amount loaded onto payroll cards will climb to $68.9 billion by 2017, and that the number of active cards is expected to grow to 10.8 million.
At a glance, a payroll card functions like a debit card. Instead of being attached to a bank account, a person's paycheck is credited to the card. Users can then withdraw cash at an ATM, spend directly from the card, or transfer the money to a bank account. But critics of the cards see a very fine line between this sort of financial mechanism and the idea of a "company store," in which employees are paid with credit that can only be redeemed at the business where they work.
And, as if the payroll cards weren't enough, Wal-Mart's involvement in a non-bank lending company called Progress Financial has come to light thanks to Bloomberg's Businessweek.
Progress Financial — or Progreso Financiero — is a non-bank financial company focused on small, short-term loans. Specifically, the loans are targeted at the nearly 23 million non-banked Hispanics in the U.S. who are unable to access traditional banking services because of bad or limited credit. Businessweek reports that the company reported 250,000 customers to date and expects that it will have as many as 1 million by the middle of 2014.
The loans issued by Progress Financial range between $500 and $3,500 and look a lot like payday loans, except with slightly lower interest rates of or below 36 percent. Like payroll at Wal-Mart, loans can be received on cards that can be used a lot like debit or credit cards. Loan payments can be made at Wal-Mart or other participation retailers.
At a glance, the service is a reasonable way for non-banked people to get access to the credit they may need for essential purchases. But the fact that the company is led by a former Wal-Mart executive, has a Wal-Mart director on its board, and is a venture capital firm with the Waltons (Wal-Mart's founding family) as the firm's largest shareholder has raised some eyebrows. Wal-Mart representatives have emphasized that there is no direct relationship between the lender and the retailer.
Wal-Mart tried to get into banking business in the early and mid-2000s but faced opposition from unions and and the established banking community. Progress Financial is a workaround that gives the retailer a means to become more financially involved with many of the same people who work for and shop at its stores.
"We had always hoped there would be some relationship with retail," James Gutierrez, who founded Progress Financial in 2005 and was its CEO until last year, told Businessweek. "Wal-Mart is the low-price leader, and that appeals to a certain demographic. There's a lot of overlap."