Furiex Pharmaceuticals Doubles, But Stock Is Now Fairly Priced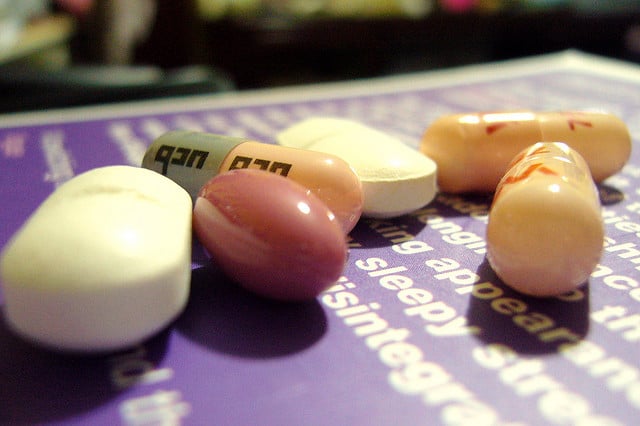 Today's biotech stock of the day is Furiex Pharmaceuticals (NASDAQ:FURX). Shares of Furiex jumped more than 130 percent after the company reported positive top-line results from two pivotal Phase III clinical trials. The trials were evaluating the efficacy and safety of eluxadoline in the treatment of diarrhea-predominant irritable bowel syndrome (or, IBS-d). Both of the trials met the agreed upon endpoints of composite response based on simultaneous improvements in stool consistency and abdominal pain.
Eluxadoline is a novel, orally active investigational agent with combined mu-opioid receptor agonist and delta opioid receptor antagonist activity that acts locally in the gut and has very low oral bioavailability. This dual opioid activity is designed to treat diarrhea and pain symptoms of IBS-d without causing the constipation side effects that can occur with unopposed mu-opioid agonists.
Both of the studies demonstrated statistically significant higher response rates for the targeted endpoints. In Study 3001, Furiex reported that patients given 100mg of eluxadoline demonstrated a responder rate of 25.1 percent over weeks 1-12 (FDA endpoint) compared to just 17.1 percent for the placebo group. For the period comprising weeks 1-26 (EMA endpoint), patients given 100mg of eluxadoline demonstrated a responder rate of 29.3 percent compared to just 19.0 percent for the placebo group. In Study 3002, Furiex reported the following results.
Over weeks 1-12, patients given 100mg of eluxadoline demonstrated a 29.5 percent responder rate compared to just 16.2 percent for patients receiving the placebo.
Over weeks 1-26, patients given 100mg of eluxadoline demonstrated a 32.6 percent responder rate compared to just 20.2 percent for patients receiving the placebo.
Eluxadoline also demonstrated a favorable safety profile as the only major side effects being reported were constipation (8.3 percent) and nausea (7.3 percent). The FDA had already granted eluxadoline Fast Track status because of its potential ability to treat a significant unmet medical need. Given the strength of these results combined with the favorable safety profile, it would seem that FDA and EMA approval will be forthcoming. Furiex Pharmaceuticals plans to file an NDA by the end of the second-quarter.
With today's large increase, Furiex Pharmaceuticals is valued at approximately $1.1 billion. Those investors lucky enough to have owned shares prior to the announcement are likely having an enjoyable day today with the option to either cash in or hold on. Potential investors are likely wondering whether there is still value to be had by investing at these levels.
A recent IBS-d market analysis indicated that the global irritable bowel syndrome market was valued at $655.8 million in 2010. The market is expected to grow at a compound annual growth rate of 11.7 percent and reach a total market size of $1.6 billion by 2018. While Furiex has a good chance to dominate the market after today's strong results, the company's current valuation of $1.1 billion gives me pause since that's probably a good estimate for the current size of the IBS-d market.
The company does have some other marketed products but through the first three quarters of 2013, the company reported total revenue of just $57.8 million. What's more is that I would expect the company to raise some cash at the current price level. While that might be good for the long-term, it would likely be painful for investors who purchased shares at these levels.
More From Wall St. Cheat Sheet: