G-20 Summit: Concerns and Hopes of the Global Economy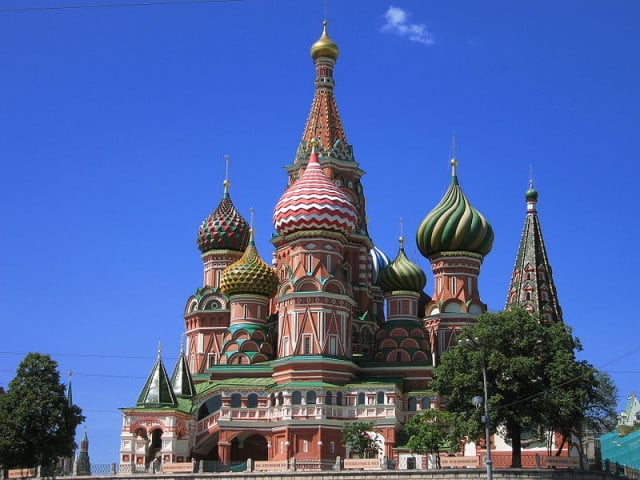 International community members continue their trend of telling each other what to do as Group of 20 countries met in Moscow this week.
Economic headlines remained largely unchanged over the past month or so as China continues to slow down and revamp its economy, Europe slogs through recession, and the United States grows at an unexciting yet consistent pace. Japan has fared a bit better, with massive monetary efforts there causing markets to boom as the country seeks to exit what has been a long battle with deflation.
The G-20 meeting saw no shortage of suggestions, advice, and wishes from one country to another as years of tepid growth weigh heavily on the minds of policymakers and influencers.
Most countries, with the possible exception of China, worried about the end of quantitative easing in the United States after Federal Reserve Chairman Ben Bernanke said a month ago that the program could be on its way out sometime next year, beginning with slowdowns in asset purchases at the end of this year.
World markets have been roiled by the news, with volatility resulting in the aftermath of the comments. Emerging markets — and many parts of Europe — are benefiting from the liquidity created by the U.S. central bank, and should this slow down, so, too, could lending.
China maintains it is well-protected against such fears, as its strict market controls have regulated the amount of foreign capital flowing into the country. Chinese Finance Minister Lou Jiwei, speaking at the end of the annual U.S.-China Strategic and Economic Dialogue, said: "We are fully prepared for [for an end to QE]. China has abundant liquidity and a high reserve requirement ratio, so we have an adequate buffer to tackle such challenges."
China is also in the midst of substantial economic reform as a result of the dialogue with the U.S. and domestic imperatives for a transitioning marketplace. Exports and growth have both slowed in the world's No. 2 economy, and the central bank there has indicated it will let interest rates liberalize in an effort to encourage more organic lending and force firms to consolidate business operations. The country even plans to let a private lending system emerge coupled with a floating yuan in the future, striking overhauls to a financial system that has been tightly controlled by the state.
Capital ratios also continue to be a trend. After the Basel III suggestions that encouraged higher equity reserves for risky assets, many countries including the United States have began to up the amount of cash banks must have on hand in order to protect themselves from a downturn.
This issue has become particularly prominent in Greece, where an upcoming budget shortfall in August has the country scrambling for ways to finance itself for the next 12 months or lose bailout money from the International Monetary Fund. Greece has a recapitalization fund set aside for banks to keep their leverage under control, and it has been suggested they use this to finance the government.
Growth outside out Greece and in the rest of Europe remains mediocre. The international community waits on the euro zone to enact competitive, growth-oriented reforms that will end its days of bringing down global economic expansion.
U.S. Treasury Secretary Jack Lew told Bloomberg on Wednesday that it is imperative for Europe to grow: "Europe does need to look at what it can do to get the engine of growth moving again. The world needs Europe to grow."
Europe isn't the only drag on growth, either. IMF head Christine Lagarde called U.S. budget policy inappropriate, predicting that the U.S. could have growth substantially more this year without the automatic cuts implemented as a result of the sequester.
At the G-20 meeting, EU Employment Commissioner Laszlo Andor told reporters that growth will not only provide jobs but help restore social cohesion, a prominent issue in Greece, where austerity has labor unions in the streets.
The summit also saw world policy makers discuss tax reform as proposed by the Organization for Economic Cooperation and Development. The OECD has highlighted concerns about firms that trade online paying taxes, as well the efficiency of current taxation systems in general.