Gallup: Federal Employment Increased on Eve of Shutdown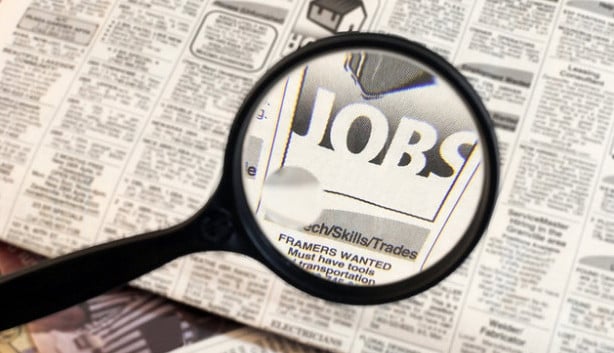 For about five straight months, Gallup's Job Creation Index has remained relatively flat, oscillating between readings of +21 and +22. From afar, it appears the United States labor market has entered the doldrums: After steadily inching up from 2009's low of -19, perceived job creation has stabilized at a level below the typical readings recorded before the financial crisis began.
In January 2008, the first month the survey was conducted, the index peaked at +28 before starting its descent. As Gallup's Frank Newport wrote of August's reading, "Job creation appears to have stabilized over the last several months in a more improved situation than was evident in the aftermath of the financial crisis and recession of 2008 — although still not back to where it was prior to those economic events."
However, the larger picture does mask trends hidden beneath the surface of that data, because new phenomena in the private and public sectors have largely canceled each other out.
"Government employees, particularly those working for federal or state governments, saw more hiring at their workplaces in September than in August, while non-government employees witnessed a little less hiring," Lydia Saad wrote in the Gallup report. "Whether any of this reflects employers' preparation for vs. anxiety about a freeze on government activities due to the potential shutdown, or about the impending opening of the healthcare exchanges, is not clear. But to the extent it does, now that both have occurred, hiring patterns could shift yet again."
As her comments indicate, any effect from the government shutdown or the opening of the insurance exchanges created by the Affordable Care Act could be unique to September and will not influence government hiring patterns in October. For much of this year, government agencies have been shedding workers to deal with shrinking budgets, and if conditions normalize this month, government hiring could return to that pattern.
Gallup's Job Creation Index is derived by subtracting the percentage of workers who say their place of employment is letting workers go and reducing the size of its workforce from the percentage who say their employer is hiring and expanding the size of its workforce. In general, the index represents employee perceptions of "net hiring" at workplaces. During September, 37 percent of all U.S. workers polled perceived that their employers were hiring, while just 16 percent found that their employers were generally reducing the size of their workforces. Combined, those measures produced a reading of +21, just one point below August's +22.
Reported hiring remains stronger in the private sector than in the public sector, as it has since mid-2009, but the margin between the two hiring figures narrowed to 11 points in September, the lowest since February 2010. Net hiring among government workers — federal, state, and local — ticked up to +11 last month. That contrasts with a slight decrease, to +22 from +25, in hiring among nongovernment workers.
In the May through August period, which coincides with the Gallup index's period of stability, the U.S. Department of Labor reported that the economy created 176,000; 172,000; 104,000; and 169,000 jobs, respectively. As for September, the government's data, originally scheduled to be released Friday, will likely be delayed until after the government shutdown ends.
However, payroll processor ADP reported Wednesday that United States employers added 166,000 jobs to their payrolls in the month of September, falling below economist expectations for 180,000 additions. While Gallup's self-reported figure indicates that job creation in the United States is stable, July's meager 104,000 new jobs and August's 169,000 additions suggest that the country is still struggling to break out its slow growth phase. That reality is also apparent in Gallup's reading of U.S. job creation.
"The job market appears to have softened in recent months. Fiscal austerity has begun to take a toll on job creation," according to Moody's Analytics chief economist Mark Zandi, whose firm helps compile ADP's National Employment Report. However, "while job growth has slowed, there remains a general resilience in the market. Job creation continues to be consistent with a slowly declining unemployment rate," he added.
Follow Meghan on Twitter @MFoley_WSCS
Don't Miss: ADP: Service Sector Leads Small September Jobs Gains.