GAO: Obamacare Exchanges May Not Be Ready By Deadline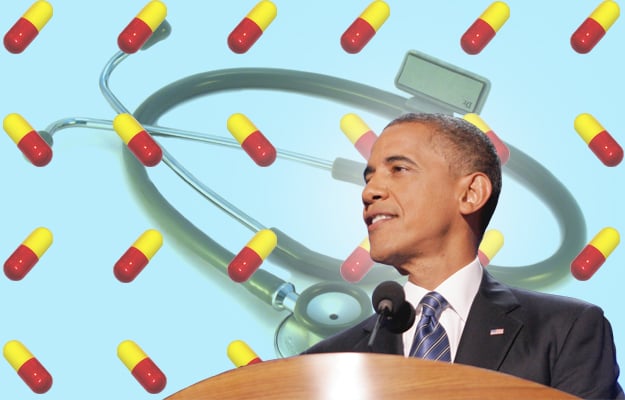 The signature provision of the healthcare reform championed by President Barack Obama — the new health insurance exchanges that are expected to bring coverage to millions of uninsured Americans — may not be ready in time. A report issued by the nonpartisan Government Accountability Office (GAO) said that key components of the framework of the approximately 30 exchanges that will be set up by the federal government rather than the individual states, including those that determine consumers' eligibility for federal subsidies, could miss the October 1 start of open enrollment.
The online exchanges are expected to bring coverage to 7 million people in 2014 and 22 million by 2016, in addition to some small businesses. The success or failure of these superstore-like insurance marketplaces could determine whether the Affordable Care Act itself succeeds or not.
"Much progress has been made, but much remains to be accomplished by [the Department of Health and Human Services' Centers for Medicare & Medicaid] and states within a relatively short amount of time," noted the report. The GAO found that states had not completed many of the tasks necessary for implementation, while U.S. officials have only conducted initial tests of the the computerized system that will connect the exchanges with states and federal government. The progress to which the GAO referred includes the establishment of the regulatory framework as well as several other major tasks.
In total, 33 states have opted for federally facilitated exchanges for small businesses and 34 states have opted for federally facilitated exchanges for individuals. The majority of states that decided not to create their own marketplaces did so because of political opposition from Republican governors and legislators.
The report did note that the Department of Health and Human Services is developing a contingency plan to deal with problems that could arise from the missed deadline, but the GAO did acknowledge that the interim deadlines that have been missed up until now may not derail implementation. Still, "additional missed deadlines closer to the start of enrollment could do so," the report concluded. However, whether CMS' "efforts will assure the timely and smooth implementation of the exchanges by October 2013 cannot yet be determined."
Federal government officials, including Health and Human Services Secretary Kathleen Sebelius, have pledged repeatedly that the federal exchanges will be ready on time in states that have chosen not to implement their own marketplaces.
"We are working every day to establish individual and small business marketplaces, where many Americans will have access to quality, affordable coverage for the first time. We have already met key milestones and are on track to open the marketplace on time," Health and Human Services spokeswoman Joanne Peters told Reuters on Wednesday.
Follow Meghan on Twitter @MFoley_WSCS
Don't Miss: Will This Ad Convince Americans of Obamacare's Benefits?