Gasoline Drives Consumer Prices Higher: Is Inflation Heating Up?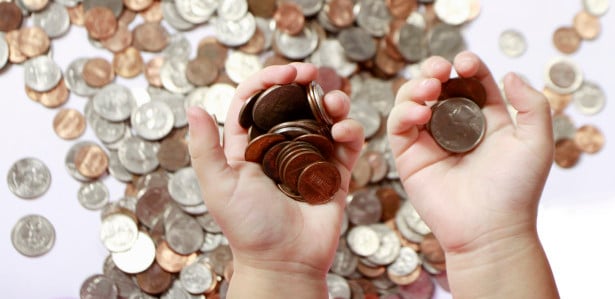 Inflation has become a trouble spot for the U.S. Federal Reserve. As measured by the personal consumption expenditures index — the Fed's preferred gauge — consumer price inflation has run at just over 1 percent during the past 12-month period, down substantially from about 2.25 percent in the preceding 12-month period, and missing the Fed's target rate of 2 percent.
Investors have always had one eye glued to inflation because of its effects on interest rates, as well as its broader impact on the purchasing power of consumers.
However, because of the Fed's decision to explicitly include inflation targeting in its thinking about the flow-rate of asset purchases, investors have put the inflationary pipeline under a microscope.
With this in mind, let's dig into the most recent Consumer Price Index report from the U.S. Bureau of Labor Statistics.
The BLS reported on Tuesday that the seasonally adjusted CPI for all urban consumers increased 0.5 percent on the month in June. This brings the 12-month rate up to 1.8 percent before seasonal adjustment.
About two-thirds of this increase was due to a spike in gasoline prices, up 6.3 percent on the month, and 2.8 percent on the year. Overall energy prices climbed 3.4 percent on the month, and are up 3.2 percent on the year. Food prices climbed 0.2 percent on the month, and 1.4 percent on the year. Excluding food and energy, the CPI increased 0.2 percent on the month and 1.6 percent on the year in June.
Besides looking at the headline indicators, investors with an eye on inflation can dig into the Producer Price Index, also released by the BLS. The PPI measures price changes from the perspective of the seller. The headline index is a gauge of the prices received by producers for a fixed basket of goods. So, although the Consumer Price Index is the core measure of inflation, changes in the PPI index can be used as a leading indicator of pressure in the pipeline.
In June, the seasonally adjusted PPI for finished goods increased 0.8 percent. This follows a 0.5 percent increase in May, and a 0.7 percent decrease in April. On the year, the finished goods index is up 2.5 percent. Excluding food and energy, producer prices increased just 0.2 percent.