GE Aviation Flies on Demand, News Corp. Slides On Ad Drop, and 3 More Hot Stocks
General Electric (NYSE:GE): As new aircraft demand surges, so does the demand for GE's jet propulsion systems. The company's aviation unit expects to increase the production of commercial aircraft engines, both alone and with its partners, to 3,800 in 2014 up from a projected 3,600 this year, and up from 3,300 units in 2012.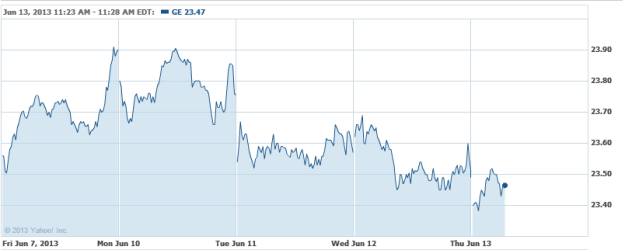 News Corp. (NASDAQ:NWSA): Despite rates increasing 5 to 7 percent, total ad commitments for Fox's upcoming season starting in September have apparently fallen by about 10 percent, to $1.75 billion. The decrease comes off a 21 percent slide in ratings from the season that just ended — and the amount obtained falls well below CBS' (NYSE:CBS) $2.7 billion.

Time Warner Cable (NYSE:TWC): With broadcasters up in arms about the sweeping prevalence of Internet streaming and licensing issues, Time Warner Cable appears to be one of the most blood-thirsty of the lot. Through the use of financial incentives and penalties, and contract clauses, the companies are attempting to prevent media companies from selling their content and the sale of channels to Internet distributors.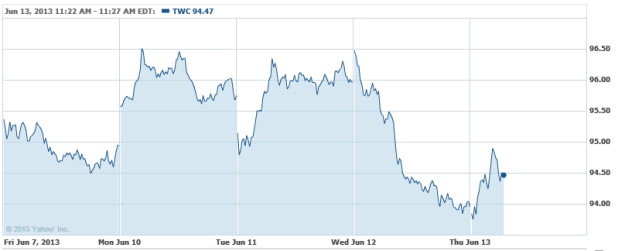 Gannett (NYSE:GCI): Shares of Gannett are ripping over 20 percent on the news that it purchased Belo (NYSE:BLC), for $13.75 per share in a $1.5 billion deal which will almost double Gannett's broadcast portfolio of stations. The full transaction will most likely be completed in full by the end of the year.

Don't Miss: Why Is ExxonMobil Teaming Up With Russia?