GE Capital Increases Its Lend Spend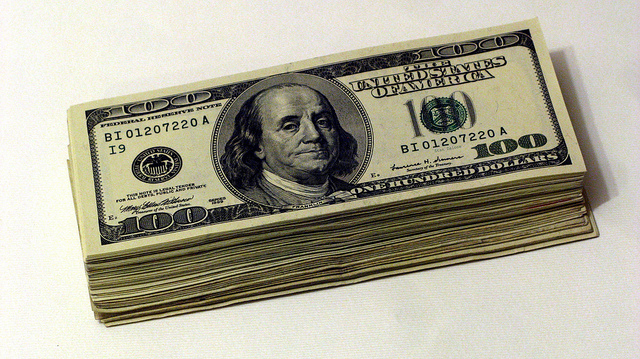 GE Capital Real Estate, a unit of General Electric Co. (NYSE:GE), has announced it will increase its lending by about $7 billion for North American real estate this year.
The Norwalk, Connecticut-based company plans to increase lending by about 40 percent from last year in response to borrowing jumps in the commercial mortgage-backed securities market, and indications that the property market and demand for capital to make acquisitions is growing stronger.
"Liquidity has come back into the commercial real estate space with a vengeance," said Alec Burger, North America president of GE Capital Real Estate. "That's both on the equity and the debt side. We're getting back to healthy, normalized amounts of deal flow."
According to Real Capital Analytics Inc., a New York-based property research firm, U.S. commercial transactions have jumped 35 percent in the first quarter to $72.8 billion. Bloomberg reports GE's commercial real estate unit had assets of $96 billion in the second quarter of 2008, before the global financial crisis and collapse of property values. The division had about $43 billion in assets as of the first quarter.
Burger said GE Capital began to refocus its attention towards real estate loans in 2010 as other banks had ceased lending and commercial mortgage-backed securities (CMBS) securitizations had stopped during the credit crisis.
"GE Capital originated about $1 billion of commercial property loans that year, followed by about $3 billion in 2011," Burger said. "Almost all the loans GE Capital Real Estate makes are senior secured first mortgages, with 70 percent to 75 percent loan-to-value ratios. It typically loans three to five years in term, giving borrowers flexibility to sell or revamp properties over the next few years. GE Capital is working predominantly with borrowers buying and selling large groups of assets as opposed to single buildings."
The company said its loan book currently reflected historically low interest rates with about 51 percent of loans on a floating-rate and 49 percent fixed. "If you've got a very long-term horizon, you're probably going to lock in a CMBS fixed-rate loan for a long period of time," Burger said.  "If you have a plan where there's more of a value-creation side or a plan where you're ultimately selling down assets over a three-to-five-year window, my sense is that's going to lend itself more to a floating-rate transaction."
Don't Miss: Why is Citigroup Building Its Commodities Team as Other Big Banks Pull Out?