GE Exec Expects 10 to 15 Percent Growth in Emerging Markets and 2 Other Dow Movers to Watch
General Electric Co. (NYSE:GE): Current price $24.04
GE Vice Chairman John Rice said on Sunday at an Asia-Pacific leaders summit in Bali that counter to the shaky global economy, he expects the firm's infrastructure divisions in emerging markets to report 10- to 15-percent growth during the next 5 to 10 years. The company's presence in most parts of the world economy, including finance, energy, manufacturing, and transportation, making it a bellwether for macroeconomic trends. Shrugging at the impact of the government shutdown on GE's businesses, Rice remained confident on GE's renewed concentration upon core infrastructure areas such as aviation, oil and gas, power generation, healthcare, and transport.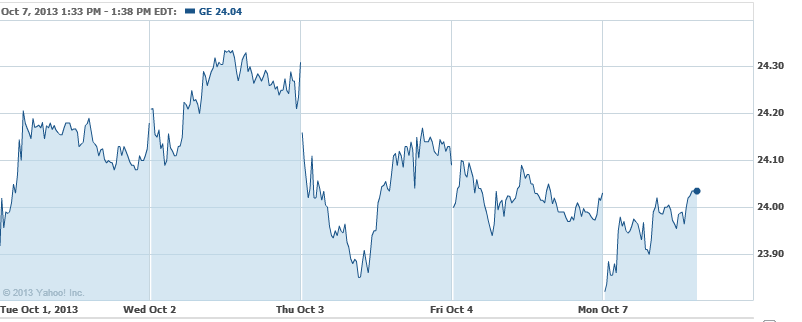 E.I. DuPont de Nemours & Co. (NYSE:DD): Current price $58.36
DuPont has introduced Nomex XF for the aerospace industry. The novel material affords a robust, durable, and lightweight flame barrier that can prevent outside fire from entering an aircraft cabin. Nomex XF was created by DuPont to meet the needs of the customers, and its Nomex fiber has already been supplying thermal protection globally for more than four decades. Workers throughout the manufacturing, chemical, and refining industries depend on its thermal protection to help them stay safe.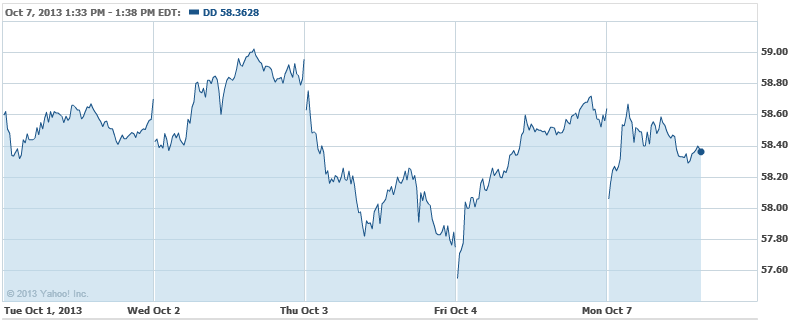 International Business Machines Corp. (NYSE: IBM): Current price $182.57
On Monday, IBM said that it is extending the Smarter Cities Challenge competitive grants program, which pays for the deployment of IBM's top talent to perform pro bono problem solving in municipalities on a global basis. The corporation is now encouraging regional governing bodies to also apply for grants that will fund consultative engagements with IBM experts next year. As it extends the program, IBM is building on the success of Smarter Cities Challenge's first three years, beginning in 2011.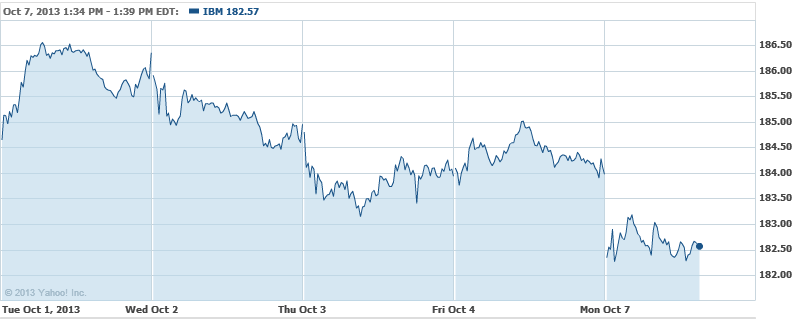 Don't Miss: Will iPhone 5S Motion Sensor Problems Throw Apple Off Balance?