GE Is Getting a Little Lift From Its Aircraft Partners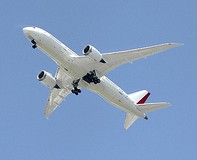 General Electric Co's (NYSE:GE) aviation unit is moving on up. Driven by demand for more airplanes by aircraft makers Boeing Co (NYSE:BA) and Airbus, GE Aviation is raising its expectations for how many commercial aircraft engines it will produce in 2014. It now predicts a number around 3,800 engines — an increase from the 3,600 it expects will be produced by the end of 2013.
Boeing and Airbus are also both more than happy to feed the growing demand for air travel, but they needs their partner, GE Aviation, to help supply the engines. Reuters explains that these partnerships are facilitated directly or though joint ventures CFM International and Engine Alliance.
The increased demand for engines reflects the ever growing popularity of air travel, and the new aircraft models this demand requires. GE Aviation's forecast represents a 36 percent increase from 2010. And these numbers continue to rise. The aviation unit delivered 3,300 engines in 2012, expects 3,600 in 2013, and now is predicting 3,800 aircrafts for 2014.
And to keep up their end of the deal, Boeing and Airbus are introducing more and more new airplanes to the market, evidenced by the news Boeing made on Tuesday when it forecasted that "airlines will buy 35,280 new jetliners worth $4.8 trillion over the next 20 years to keep up with passenger and cargo traffic, expected to grow 5 percent annually over that period."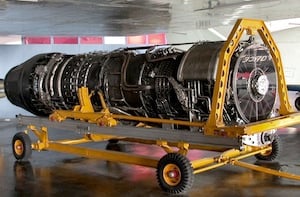 That growth will be supported by about 13 percent of GE Aviation's production in 2014 that will go directly to new products, a percentage that also has shown significant increases from previous years.
The company has also been in the news recently as it, with Rolls Royce Holdings PIc both supply engines for the Boeing 787 that has seen a lot of air time…and a lot of downtime.
Investing Insights: Exxon Mobil: Are All-Time Highs Imminent?