GE Lured Towards Arinc Acquisition and 2 More Heavily Traded Stocks to Follow
General Electric Company (NYSE:GE): Current price $23.66
The Carlyle Group's (NYSE:CG) aerospace communications firm Arinc is enticing early takeover interest from some industry conglomerates and private equity firms, in an auction that cold bring between $1.3 billion and $1.4 billion, according to knowledgeable sources, who went on the say that General Electric Co, Rockwell Collins and Thales SA are among aerospace firms that have indicated preliminary interest in making offers for Arinc. Major buyout firms are also exploring a deal, and intend to make offers by a June 10th deadline for first-round bids, the sources reported.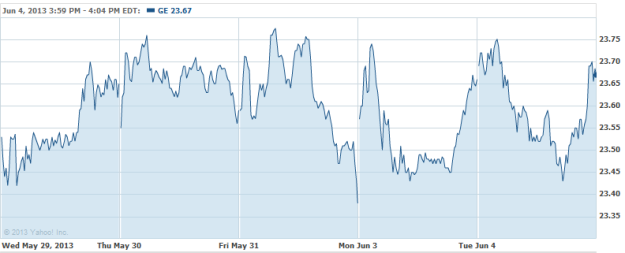 Boston Scientific Corporation (NYSE:BSX): Current price $9.15
Boston Scientific continues to show its commitment to women's health by giving a research and education grant of over $1 million to the Pelvic Floor Disorders Network for the SUPeR clinical trial. The SUPeR study will evaluate treatment outcomes of two different surgical options for women having uterine prolapse, which is a form of pelvic organ prolapse. An estimated 28 million women in the United States live with a minimum of one pelvic floor disorder.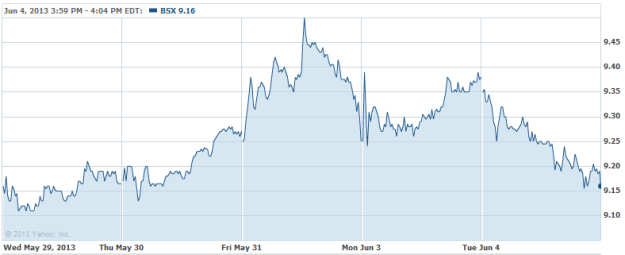 Dell (NASDAQ:DELL): Current price $13.42
On Tuesday at Dell Enterprise Forum, Dell reported an expanded worldwide alliance with Oracle Corporation (NASDAQ:ORCL), which was created to aid customers of all sizes realize the strength of the combined solutions of both firms. The parties will launch a new x86 infrastructure offering that unites Dell's best-in-class hardware with Oracle's industry-leading software, permitting organizations to deploy and manage application more quickly with increased performance, flexibility and value at every scale. As part of the terms, Oracle has chosen Dell a preferred x86 partner, and Dell has appointed Oracle a preferred enterprise infrastructure partner, including Oracle Linux.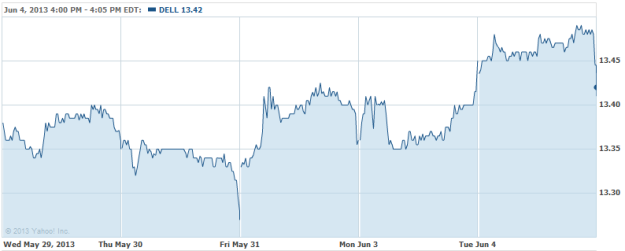 Don't Miss: Here's Your Key to Practical Personal Finance.