GE Turbines to Augment Mongolian Wind Farm and 2 Other Hot Stocks to Watch
General Electric Company (NYSE:GE): Current price $23.32
During June, the first wind farm in Mongolia is set to commence operations at a $122-million project which is the largest power installation built in the country in 30 years, and part of a government endeavor to stem pollution that is choking the capital city. The 50-megawatt facility was developed by Clean Energy, and employs 31 turbines from General Electric Co. The site is located on a windswept ridge somw 45 miles southwest of Ulaanbaatar. Chief Executive Sengee Enkh-Amgalan  intends to officially start the plant on June 20. The government has set a goal to obtain from 20 to 25 percent of its energy from renewables by 2020, considerably above the current 2 percent. Presently, coal furnishes around 80 percent of Mongolia's energy.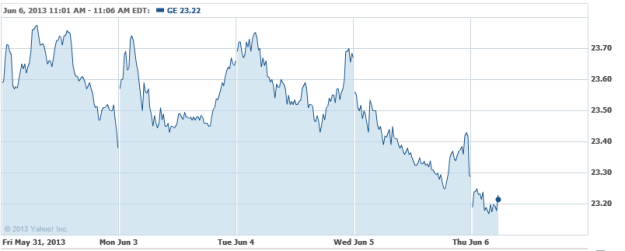 Sirius XM Radio (NASDAQ:SIRI): Current price $3.36
Sirius announced Thursday that it will debut Richard Pryor Radio, a three-day channel honoring to the comedian and entertainer starting Friday, June 7 at 1:00 p.m. Eastern Time on The Foxxhole, which is Jamie Foxx's 24/7 exclusive comedy and entertainment SiriusXM channel. To commemorate the five-time GRAMMY and Emmy Award-winning comedian's life and work, and the upcoming release of No Pryor Restraint: Life in Concert, SiriusXM's "Richard Pryor Radio" will broadcast from that time through 3:00 a.m. on Monday, June 10th on The Foxxhole, SiriusXM channel 96.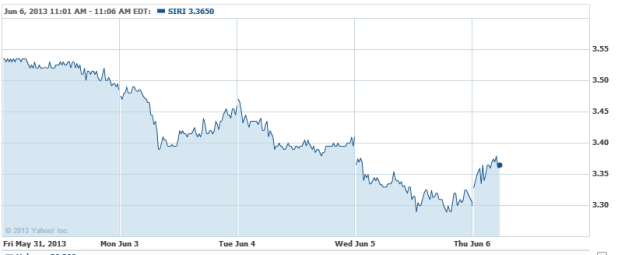 Pfizer (NYSE:PFE): Current price $27.46
The drug supermajor invites investors and the general public to a webcast of a discussion with President and General Manager, Specialty Care and Oncology, Geno Germano, at the Goldman Sachs 34th Annual Global Healthcare Conference on Thursday, June 13 at 8:40 a.m. Pacific Daylight Time.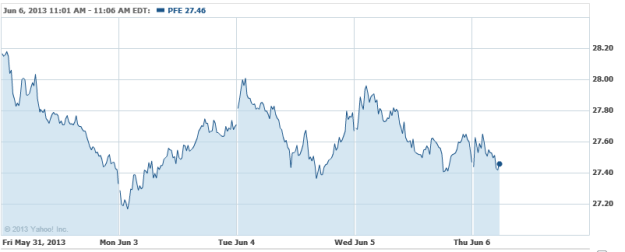 Don't Miss: Is This Warren Buffett-Owned Railway Polluting Water?