General Electric Reports A Mixed Bag and 4 Other Hot Stocks
General Electric (NYSE:GE): CEO Jeff Immelt says that the company's quarterly results were mixed, although the numbers say otherwise. GE exceeded expectations in both earnings and revenue, a solid achievement by any standard. Globally, strong performance in the U.S. and emerging helped to offset weakness in Europe. Earnings came in at $0.39 per share, beating by $0.04. Revenue fell at $35 billion, beating estimates by $0.3 billion. Aviation sales were up 4 percent, and though industrial sales fell by 6 percent year-over-year, the difference was offset by a 12 percent gain in transportation.

Vertex Pharmaceuticals (NASDAQ:VRTX): A good morning for Vertex, which received bullish upgrades from Canaccord (Buy, up from Hold) and Goldman Sachs (Neutral, up from Sell). Deutsche Bank also raised its price target on the company from $75 to $100, citing that it believes the company can post earnings per share of $15 in 2015. Vertex shares are surging on the news.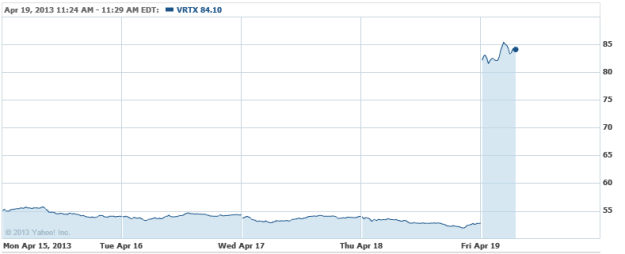 Under Armour (NYSE:UA): Earnings per share of $0.07 were good enough to beat expectations by $0.04 for the apparel maker, and revenues of $472 million is not only up 23 percent year-over-year, but beats estimates by $5 million. Higher input prices and SG&A expenses in North America were offset by higher costs of apparel, and margins grew despite the increase. The company adjusted its FY2013 guidance, to $2.23 billion, up from $2.21 billion.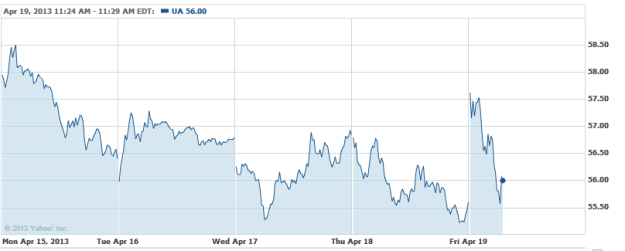 Google (NASDAQ:GOOG): The internet giant has once again fended off a lawsuit from Viacom (NYSE:VIAB) over its YouTube division, over copyright violations that have kept the companies in litigation for several years. The court ruled that YouTube was protected under the Safe Harbor provision of the Digital Millenium Copyright Act, as Viacom pushed on with the $1 billion suit claiming that Google knowingly allowed Viacom content to be uploaded illegally. Google argued that it was merely a platform, and that it was willing to cooperate with any request from Viacom to remove the offending content.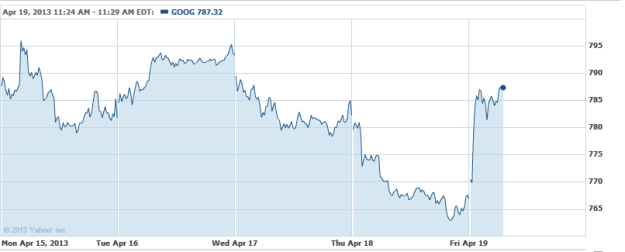 Don't Miss: Despite the Economy, GE's Profits Soar.