General Electrics: Lending Business for Sale!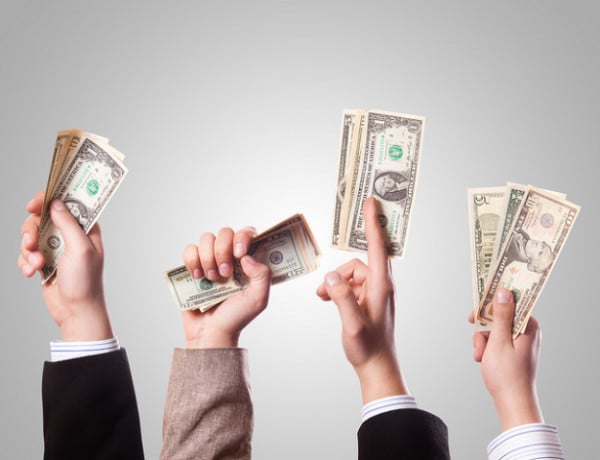 General Electric (NYSE:GE) is shrinking its retail finance operations with the goal of eventually leaving the business behind. Up to 20 percent of GE's North American consumer lending business will be sold next year in an initial public offering. GE has been cutting back on GE Capital ever since the events of the 2008-2009 financial crisis. During that time, the credit markets froze, and GE found itself in a dangerous position.
"GE isn't reducing finance because it has a new religious attachment to industrial. This is about reducing the potential for future pain," Brian Langenberg, director of research at Langenberg & Co, told Bloomberg. Jeffrey Immelt, CEO of GE hopes to increase the share of earnings from parts of the company, which produce industrial goods like medical scanners. Reduction in the Capital unit will aid in this goal. The sale is slated to be finalized "later in 2014" according to a GE filing.
The IPO was an important topic of conversation at Friday's GE Capital investor meeting, covered by Bloomberg. "This is the final last step, the biggest step remaining in the transformation of the portfolio of GE Captial," GE Capital Chief Executive Officer, Keith Sherin, said. Sherin also remarked that 2014 earnings for the company would likely fall a "little bit" as a result of the initial public offering. Not including certain items, analysts have expectations of $1.79 per share for GM in the coming year — as reported by the publication.
Annual earnings are expected to fall to $5 billion in 2015 in GE Capital from $7.7 billion in 2013 — a result of the cut in North American consumer finance and other assets. However, growth is expected to follow that decrease in 2016, according to Sherin. He noted that the consumer finance entity was "good business," but that it simply didn't work well with GE.
"When we looked at the position we have in credit cards and we look at the synergies we get between our commercial businesses and the rest of GE, we just don't see that," said Sherin. This is not a novel strategy for GE, and in 2006 it sold GE Insurance Solutions for $7.4 billion.
Don't Miss: Distaster Strikes Chevron-Operated Texas Pipeline.