General Motors Brings Fight With Toyota Up a Notch and 3 Other Hot Stocks
General Motors (NYSE:GM): GM is setting its sights on Toyota's (NYSE:TM) truck line, with plans to introduce a new model range of midsize trucks, aimed specifically at Toyota's Tacoma model. The company revealed that the new line would be introduced sometime in the fall, or possibly at the Los Angeles Auto show in November. Details were slim to none, but the company noted that the new trucks were not replacing the Canyon or Colorado, and would be differently sized from the Tacoma.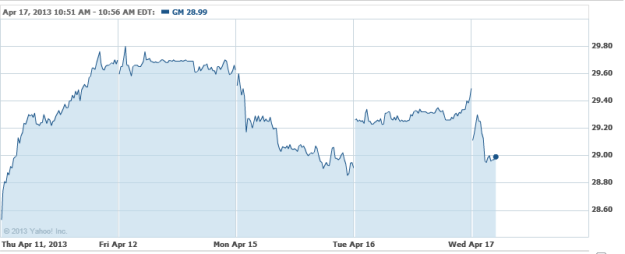 Disney Corporation (NYSE:DIS): Disney is gearing up to launch a new channel in Germany, Europe's largest TV market, in January. The company obtained the means when it bought the free-TV broadcaster Das Vierte from a russian media mogul. Disney said the new channel will be a 24-hour family entertainment network, largely stocked with series and films from Disney's massive program library, though Disney said it will also invest in local production and third-party acquisitions, the Hollywood Reporter said.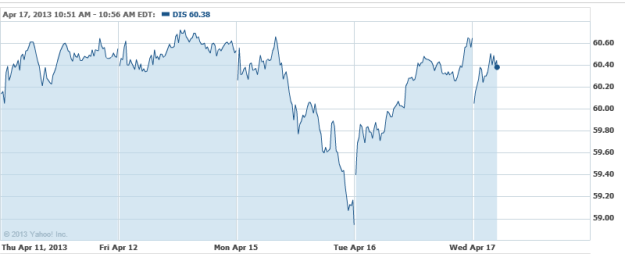 Johnson & Johnson (NYSE:JNJ): The healthcare giant has reportedly won the second lawsuit over its ASR hip replacement unit, after being handed a loss in the first round which cost the company $8.3 million. A Chicago jury rejected plaintiff claims that the device was inappropriately marketed. The device was recalled in 2010. Internal documents revealed at the trial indicate that engineers knew of the flaws long before the recall was issued, and delayed further in designing its replacement. No insight was provided regarding the different turnouts of the cases.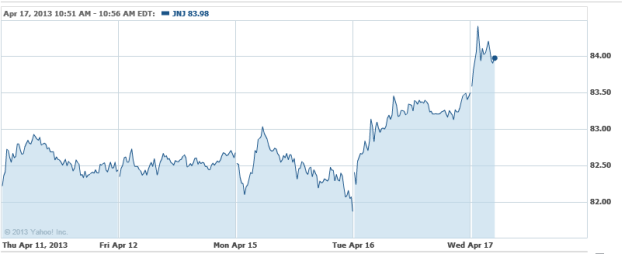 U.S. Airways (NYSE:LCC): American Airlines parent AMR has filed formal plans to exit its bankruptcy, paving the way for an $11 billion merger with U.S. Airways that is becoming increasing close to reality. The companies see earning a profit of $2.6 billion this year, and sustaining profitability for the next couple of years, despite the $1.2 billion in merging and integration costs expected to take place over the next three years.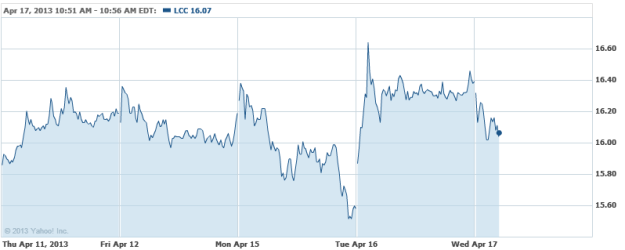 Don't Miss: Are Johnson & Johnson's Recall Nightmares Over?