General Motors: Here's Our Thanksgiving Gift for Ally Financial
General Motors Financial has a nice Thanksgiving gift: the wholly owned subsidiary of General Motors Co. (NYSE:GM) is acquiring automotive financing operations in Latin America, Europe and China from Ally Financial Inc. (Ally).
Why Did GM Make This Acquisition?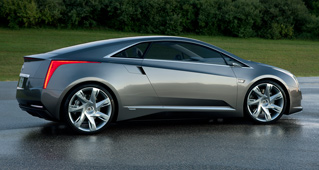 GM established GM Financial in 2010 to add captive financing capabilities in the United States and Canada in strategic and underserved segments. With the addition of Ally International Operations, GM Financial will be able to support GM customers and dealers in markets comprising about 80 percent of GM's global sales while earning strong risk-adjusted returns.
CHEAT SHEET Analysis: Is GM's Purchase a Positive "Catalyst for GM's Stock"?
One of the core components of our CHEAT SHEET Investing Framework focuses on catalysts that will move a company's stock. Remember when the iconic car company was facing bankruptcy? The financing divisions were a major source of losses during the economic crisis. Therefore, the Ally acquisition signals increasing financial strength at GM.
The transaction is expected to add $300 million to $400 million to GM Financial's annual earnings before taxes. This will bring GM Financial's pro forma annual EBT run rate to approximately $1 billion. The transaction is expected to be completed in mid-2013, subject to regulatory approvals. Assuming the deal closes without scrutiny, this purchase should add long term value for General Motors shareholders.
Using a solid investing framework such as this can help improve your stock-picking skills. Don't waste another minute — click here and get our CHEAT SHEET stock picks now.