General Motors Nixes Poland For Cruze Production, Chevron and Phillips Expand JV, and 2 More Hot Stocks
General Motors (NYSE:GM): Following the announcement that the company will be migrating the production of its Chevrolet Cruze from the factory in Korea, speculations have pointed to an Opel plant in Poland as the first choice — but apparently that won't be happening, according to GM. "There has been no decision made about where the next generation Cruze will be built," a spokesman for Chevrolet Europe said on Thursday.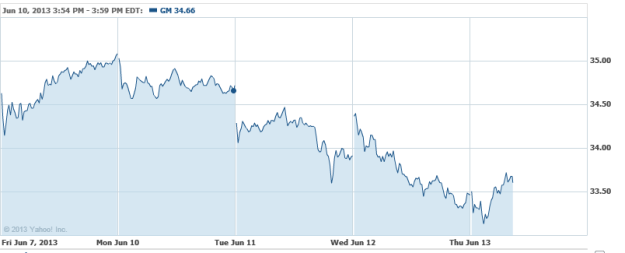 Chevron Corp. (NYSE:CVX): The petrochemical joint venture between Chevron and refiner Phillips 66 (NYSE:PSX) is looking into ways to expand in the Middle East, including building a new plant, according to a top CPChem executive. The two companies are already spending about $5 billion or so on a new ethylene plant and two polyethylene factories in Texas, and has three projects on the ground in Jubail, Saudi Arabia, and others in Qatar.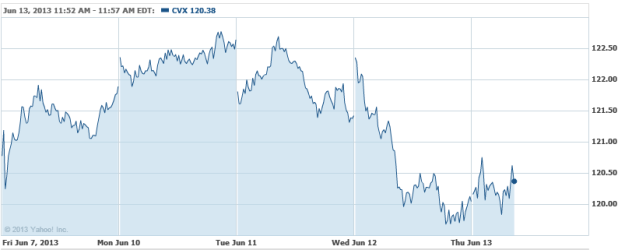 JPMorgan Chase (NYSE:JPM): The bank will make an additional $2 billion should Treasury yields rise 100 bps, according to CEO Jamie Dimon, who says the bank is well prepared for when rates begin to rise. While a "normalization" of rates after an extended period of record low interest rates might produce some "volatility," the important thing is that higher rates are accompanied by good circumstances, and Dimon would "prefer normalization in good circumstances sooner than later."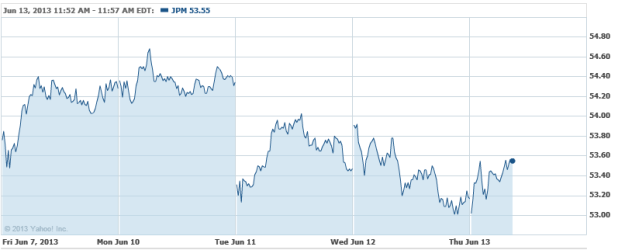 DuPont (NYSE:DD): The company has opened a seed plant in the Ukraine, designed to help farmers increase harvests with more productive seeds, the company said. As a a major maize exporter, Ukraine plans to harvest a record 27 million to 28 million metric tons of it this year, but still needs higher-quality seeds to increase yields.

Don't Miss: Here's Why North Carolina Wants Tesla Out.