General Motors Raises $4.5 Billion, Barrick Seeks Buyer for Mine Sites, and 3 More Hot Stocks
General Motors (NYSE:GM):  General Motors has stated that it will act to lower its cost of capital and strengthen its balance sheet after it raised $4.5 billion through its first major private sale of debt since its emergence from bankruptcy, Seeking Alpha reports. GM will allocate $3.2 billion of the proceeds from the sale to repurchase 120 million preferred shares, held by the United Auto Workers union retiree healthcare trust. Another $1.2 billion will prepay in full its 7 percent notes held by the Canadian Auto Workers' Union Health Care Trust.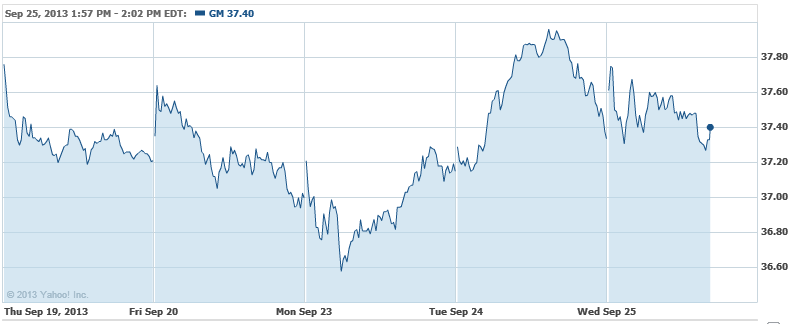 Barrick Gold Corp. (NYSE:ABX): Barrick has apparently hired UBS and Bank of America Merrill Lynch to sell two Australian mines as it continues to try and shed its higher-cost, shorter-life assets. The Kanowna Belle mine in Western Australiais valued at about $55 million, while the Plutonic — also in Western Australia — isn't officially valued by Barrick, though Deutsche Bank believes it to be worth some $45 million-$77 million.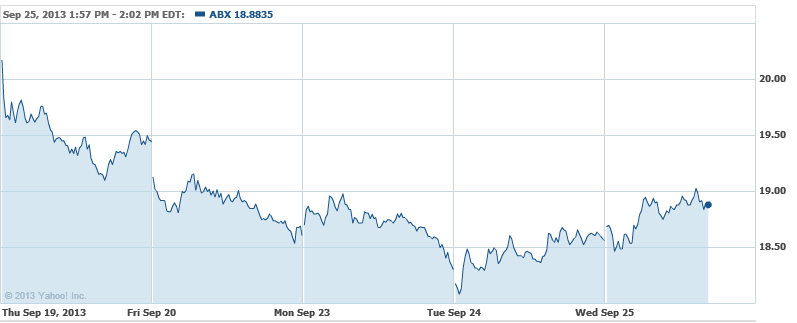 Macy's Inc. (NYSE:M): Based on its belief that Macy's is one of the victims of the "crowding out" trend in retail, Sterne Agee has lowered its estimates on the department store chain, and sees back-half same-store sales growth of around 1 percent for Macy's. Seeking Alpha notes that it's hard to argue Sterne's point as auto sales are ramping and retail sales patterns remain soft.

American Express (NYSE:AXP): AmEx has announced a joint venture with an investor group led by Certares into which will be folded AMEX's Global Business Travel Division. American Express will own 50 percent of the venture, while the Centares Group will contribute $700 million-$1 billion in investments for ownership of the other half.
Coca-Cola Company (NYSE:KO): CEO Muhtar Kent has said that the company knows a thing or two about emerging markets, and that Coca-Cola already has manufacturing operations in over 200 nations, giving it an edge on rivals that rely primarily on export products.

Don't Miss: Can General Motors Perform Well the Rest of the Year?