General Motors Responds to China Comment, Wal-Mart and Amazon Watch the Senate, and 3 More Hot Stocks
General Motors (NYSE:GM): In response to a Wall Street Journal piece that nicknamed GM as "General Tso's Motors" in reference to the company's huge investment plans for China, the automaker has retorted by pointing out that it has $16 billion in investments slated for the U.S. That would be in addition to the $8.5 billion that GM has spent since 2009, and would be well above the $11 billion that GM and its joint ventures plan to invest in China over the next three years.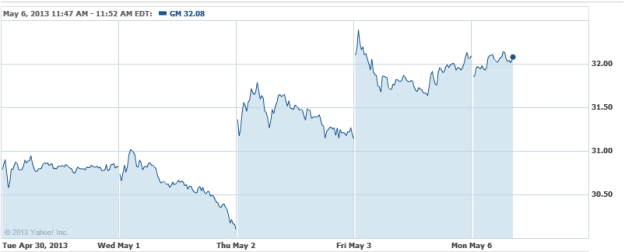 Wal-Mart (NYSE:WMT): A hotly contested bill over online sales taxes is due on the floor of the senate today, and is set to pass. The  bill would not impose new taxes;  but rather gives state governments the ability to collect Internet sales taxes from businesses headquartered outside of their respective state borders — taxes that are technically already owed. Amazon.com (NASDAQ:AMZN) has offered strong support of the bill, while other online retailers have positioned themselves against it.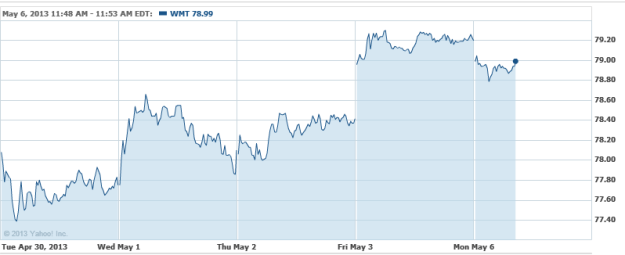 Tyson Foods Inc. (NYSE:TSN): A quarterly report miss has sent shares of Tyson nosing downward, after earnings and revenue didn't meet expectations. Earnings per share of $0.36 missed by $0.09, and revenue of  $8.41 billion missed by $0.17 billion. Prices increased nearly 4 percent for the quarter, though volume for beef and pork was down, while chicken remained flat. Consumer preference for lower-margin meats and higher input prices put a strain on the company's margins, and more price increases are the key to Tyson's projection of $34.5 billion for full fiscal year revenue.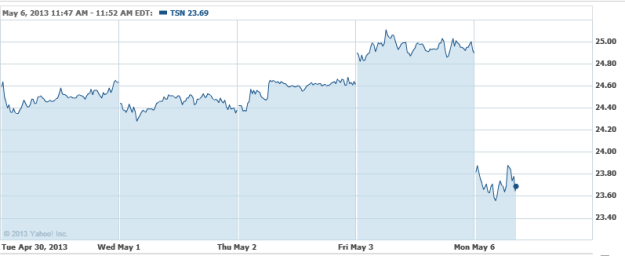 IMAX (NASDAQ:IMAX): As much of a success as the new Iron Man movie was for Disney (NYSE:DIS), IMAX being left out of the fun: an impressive 10 percent of movie goers were estimated to view the flick on IMAX's iconic big screen format which is reportedly increasing in popularity, especially with big-time blockbuster movies.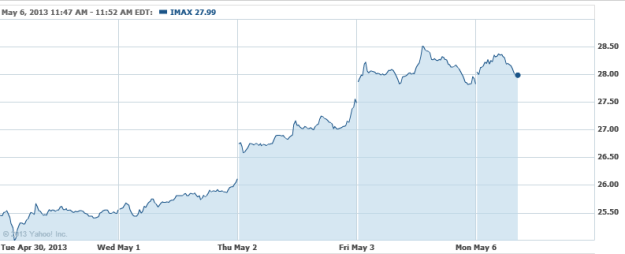 Investing Insights: Is General Motors a Worthwhile Investment?