Unveiled: General Motors' Big Plans for Iconic Cadillac Escalade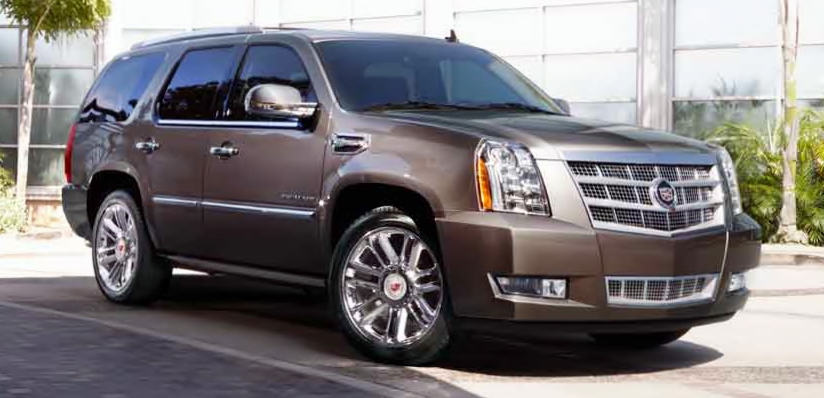 General Motors (NYSE:GM) unveiled some big news for its Cadillac Escalade at the launch of the 2015 model of the luxury SUV in New York on Monday, including the possibility of extending the Escalade name to other models — which would essentially turn Escalade into its own brand within Cadillac — according to a Bloomberg report.
The Escalade has cemented its place in popular culture — Tony Soprano drove one, Jennifer Lopez and rapper Ludacris have both sung about it — but the despite the highly recognizable name, the Escalade is facing pressure from smaller, car-based SUVs that get much better gas mileage. Luxury brands including Fiat's (FIATY.PK) Maserati, Volkswagen's (VLKAY.PK) Bentley, and BMW are all planning their own luxury SUVs that will compete with the Escalade, as well.
"There's a lot of equity in Escalade and I'd like to explore the notion of other vehicles that would carry that brand name," Bob Ferguson, head of Cadillac, said at the event. But according to Bloomberg, he didn't give a time frame for when other Escalade models would be produced.
The Cadillac Escalade is built on the same frame as GM's pickups, making it much bigger and less fuel efficient than the more popular SUVs being driven now. Ferguson said that the company may consider making a car-based SUV with the Escalade name to appeal to drivers looking for a more eco-friendly and affordable vehicle.
The Escalade isn't the only big SUV that GM is banking on: The company released its new 2015 Chevrolet Tahoe and Suburban models and 2015 GMC Yukon and Yukon Denali models last month, investing heavily in a segment of the auto industry that's been hit hard by rising gas prices and increased concern about the environment. Large SUVs have much bigger margins than compact cars, which makes them appealing to automakers even if they don't sell in incredibly high volumes. According to Bloomberg, the margins on an Escalade are between 20 percent and 30 percent, while for a small car like the Malibu they're only between 4 percent and 6 percent.
While large SUVs may no longer be the status symbol they once were, General Motors believes there's still a market for the vehicles, made up of people who need the extra room and want "a little more style than what a minivan has to offer," GM Chevrolet Trucks Marketing and Strategy Director Maria Rohrer said to The Wall Street Journal last month. The fully loaded version of the 2015 Escalade costs $90,000.
Follow Jacqueline on Twitter @Jacqui_WSCS
Don't Miss: GM's Slides and Ford's Gains Cause Sales Gap to Dwindle.