Germany: Amazon Strikers Want Wage Change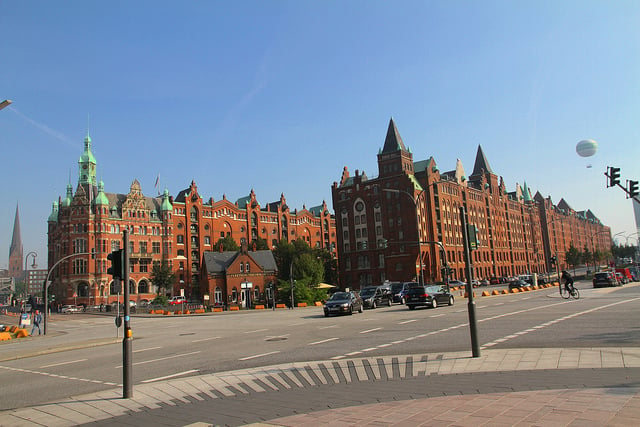 Christmas is coming, but for Amazon.com Inc. (NASDAQ:AMZN), strikes may be arriving, as well — and they won't be wearing Santa hats and ringing sleigh bells. Two Amazon locations in Germany may soon be going on strike on Monday due to poor pay and benefits, The Wall Street Journal reports. The strike was suggested by services union Ver.di, and it recognizes that the strike's timing is difficult and bad for business.
"It lies completely in Amazon's hands whether more strikes will take place in the upcoming Christmas season," said Ver.di representative Mechthild Middeke to the Journal. There are expected to be 600 workers participating in the strike at Bad Hersfeld, and the second location, Leipzig, is slated for 400 to 600 strikers. This isn't the first series of strikes that German locations have seen this year — the union hopes to convince Amazon to change the wage policy.
The wage is currently set using Amazon's own scale, but workers want Amazon to utilize the German employee agreement that is standard for workers in the country. Specifically, they want to be paid comparable to retail and mail-order jobs as opposed to logistics jobs. "The moment Amazon agrees to talk we'll be sitting at the table instead of standing in the door. Employees need an appropriate and reliable wage determined by collective agreement rather than by the employer alone," Middeke told the Journal.
Amazon is holding pretty firmly on the matter, though. The company will dole out a one-time payment of approximately $542 in November. However, Amazon emphasized that if it comes down to a collective wage agreement, workers will be making less than half of that. According to The Wall Street Journal, total employees in Germany number around 9,000, and the company makes around $8.7 billion in revenue in Germany — more than 14 percent of total revenue.
"So far the strike action by Verdi has had no impact on shipments to our customers," Stefan Rupp, an Amazon spokesperson, said to Reuters. A board member with Ver.di, Stefanie Nutzenberger, noted that that would be a goal nonetheless. "We will concentrate on days that will be especially disruptive to business," Nutzenberger told the news service.
Don't Miss: 8 Best-Selling Video Game Franchises.