Girls Rule This Holiday Season: 5 Toy Companies to Consider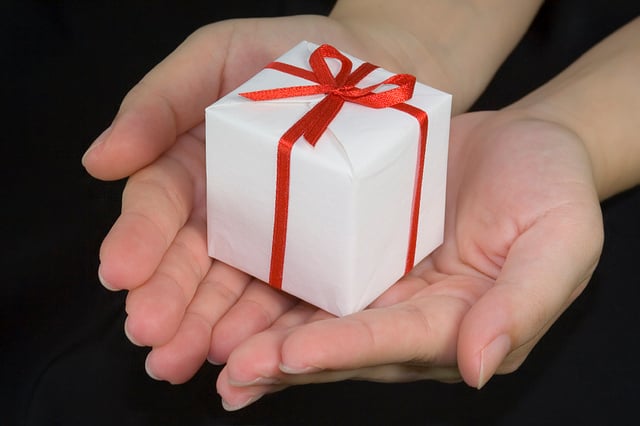 Analyst Gerrick Johnson, who covers toys and physical games at BMO Capital Markets Equity Research Group, recently told the Wall Street Transcript that tablets and smartphone applications have impacted the physical games market, even more so than video games such as Xbox or PlayStation consoles.
In fact, Sony (NYSE:SNE) has come out both guns blazing with sales of its new PlayStation 4 system, reporting that more than 1 million units were sold in North America in the first 24 hours following the launch on November 15. Sony is forecasting that it will sell 5 million consoles by the end of the first quarter of 2014, outpacing the launch of its third iteration of the popular system in 2006, when 3.55 million units were sold during the same period after launch. Sony is also hoping that by keeping a lower price tag ($399) for its new console that it will generate more sales than rival Xbox One, which Microsoft (NASDAQ:MSFT) introduced on November 22 for $499.
The fact is that consumers appear to be keeping a tight rein on spending this Christmas, with a recent Gallup poll showing that Americans plan to spend $704 on Christmas presents this year. That's down from $770 at this time last year, the lowest amount since 2010 and the fourth-lowest amount so far this century. What this likely will equate to is parents making the decision to buy one larger-ticket item and several lower-priced items for their children this year.
In the girls segment, BMO's Johnson noted that the hottest category is fashion dolls. Fashion dolls have jumped back onto the scene with the iconic Barbie doll from Mattel Inc. (NASDAQ:MAT) losing traction in recent years to even Mattel itself with the emergence of its brands like Monster High and Ever After High.
Analysts have been (perhaps understandably) quick to bash Mattel, calling it overvalued with its 23x price-to-earnings ratio and slow growth curve. The toy-making giant still beat consensus estimates with third-quarter earnings of $172.5 million, or $1.31 per share, against analyst calls for $1.29 per share. Revenue rose 2 percent to $1.37 billion during the quarter. A good portion of the growth came from girls' products, which improved 29 percent to $288.7 million. It was the fifth consecutive quarter of growth for the segment at Mattel.
There are questions surrounding Mattel and how it will perform throughout the fourth quarter, but the company still has a few cards to play. When USA Today came out with its list of the hottest toys this season on November 17, No. 1 on the list was Mattel's fairy tale-based Even After High dolls. Not only will the name brand alone help drive sales, but also the price of around $20 each keeps them in a category that appeals to the masses.
Further, investors should be looking for Mattel to continue to overcome shortfalls in other areas with continued growth in emerging markets. International markets grew 22 percent year-over-year in the third quarter. The company got a little egg on its face two years ago with the shuttering of its flagship House of Barbie store in Shanghai, but a new marketing strategy may take root to help the company bolster sales. Mattel has given the Barbie dolls a little bit more sensibility to try and appeal to Chinese parents as well as children in that market.
Hasbro Inc. (NASDAQ:HAS) also saw sales abroad help to more than pare loss of market share in North America in the third quarter. On the back of higher revenue in Asia/Pacific, Europe, and Latin America, international sales rose 11 percent to $582.7 million despite an unfavorable currency translation.
Overall, Hasbro topped estimates on the top and bottom lines with net earnings rising to $193 million, or $1.46 per share, versus $164.9 million, or $1.24 per share in Q3 2012. Excluding onetime items, profits were $172.5 million, or $1.31 per share, compared to $1.24 per share last year. Revenue improved nearly 2 percent to $1.37 billion.
Much like Mattel, the girls segment was a key growth driver during the quarter, surging by 29 percent to $388.7 million in sales. The segment got a lift to build more momentum with the release of the My Little Pony: Equestria Girls. The bottom line is that strong girls and international sales, coupled with the company's restructuring efforts in the last year, have provided results that fooled Wall Street.
Hasbro and Mattel have many similarities, including P/E ratios, opportunities, and challenges. The international markets are delivering enough sales to pick up the domestic slack and likely will do so for the foreseeable future, while revenue in the U.S. deals with brand fatigue. That doesn't mean that they are automatic sells, as some analysts believe, at least no more so than countless other overstretched public companies that have ridden the bullish market wave to new highs and lofty valuations. In fact, Hasbro has a beta just over 1 and Mattel has a beta around 0.6, suggesting that they are not very risky plays for those who feel that the markets are going to continue on an upward trajectory.
For those looking for smaller companies that can be seizing some of the domestic market share that is being lost by Mattel and Hasbro as well as experience international growth, there are several to consider.
For starters, some private companies have stolen some of Hasbro and Mattel's thunder. MGA Entertainment has made a name for itself with Bratz, Novi Stars, Lalaloopsy, and Mooshka dolls. The Bridge Direct has gained popularity with its Pinkie Cooper line. The point is that these dolls, and others like them, have pushed Barbie from her pedestal in North America because of the innovation and creativity that goes into them.
JAKKS Pacific Inc. (NASDAQ:JAKK) has been pummeled buy negative sentiment and a hefty short position (around 25 percent), but the company did beat analyst projections with third-quarter earnings of $1.11 per share against consensus estimates of $1.06 per share. Revenue dropped 1.2 percent to $310.9 million, also beating. For the full year, though, the company expects a net loss around $2.56 per share and sales to decline about 7 percent to $620 million. The company has implemented a restructuring plan to shave expenses and regain lost market that may put it back on the right path in 2014, but investors are moving softly until some of those plans start to bear fruit.
Playmates Toys Ltd. (PMTYF.PK) has been getting some attention because of its exclusive rights to manufacture Teenage Mutant Ninja Turtles action figures now that the Turtles are making a comeback as a top-rated show on Nickelodeon. Revenue for the first six months of 2013 mushroomed to 2,300 percent compared to the same period in 2012, to HK$596.2 million ($76.9 million). Playmates also swung to a profit of HK$211 million ($27.2 million) for the first half of 2013 from a loss in the year prior period.
On the downside, trading on the Pinksheets is not as liquid as the Hong Kong markets, and the company is largely focused on the tough boys category, which has been constricted, as boys have leaned more toward electronic devices in recent quarters. Further, information on the company is a bit limited, and the U.S.-listed shares, at 46 cents, mean the company is trading at about 23x its trailing 12-month earnings.
On the speculative front, it's difficult to overlook One World Holdings Inc. (OWOO.PK), as its subsidiary, One World Doll Project, has now brought the first products in its The Prettie Girls brand to market just in time for the holiday season. Only now moving into the commercial stage, there are no comparative sales figures for One World, which can be a good thing, similar to the massive gains that Playmates was able to post after the launch of Teenage Mutant Ninja Turtles.
What's particularly compelling about One World is its business model of developing multicultural dolls that more closely represent contemporary girls of different ethnicities — including African-American, Latino, South Asian, and Caucasian heritage — and the women that they can become. The Prettie Girls are marketed with distinctive appearances, personalities, and lifelong aspirations, which are likely to make the dolls appealing to both little girls and parents alike.
Adding some credence to the likelihood of commercial success, this marketing approach is similar to the new approach that Mattel is taking in China to try and recapture market share. Stacey McBride-Irby, a co-founder of The One World Doll Project, is well versed in what it takes to develop successful doll brands. During her time at Mattel, McBride-Irby led the design of the "Sorority Barbie," which celebrated the centennial year of Alpha Kappa Alpha (the first African-American Greek sorority); the "So In Style" Barbie brand (the first African-American Barbie line to have more realistic features of women of color); Pet Vet Barbie; Rock Star Barbie; and Bride Barbie.
The launch of Prettie Girls occurred at the end of October, one month ahead of the original target date of November 29. Just prior to the launch, One World implemented an online multi-payment flex plan to allow consumers to pay for their purchases over a short period of time if they choose. The company has established an online presence with its own e-commerce website (www.weareprettiegirls.com) and additional sales channels through popular doll websites and retailers such as dollgenie.com, Angelic Dreamz, and the Pattycake Doll Co.
In October, One World launched pre-sales for its Cynthia Bailey Prettie Girls Collectors Doll, including a limited-edition signature series. Bailey has gained worldwide fame for her role on the popular television show Real Housewives of Atlanta. At the time of launch, more than 200 of the 1,000 Signature Edition dolls were already purchased.
In addition to the marketing efforts being performed by Bailey, One World has now kicked off a national radio spot campaign advertising Prettie Girls dolls availability for Christmas as the first step in a broad consumer awareness plan.  Succinctly tuned to the launch of the first dolls (which are of African-American and Hispanic descent), the ads will run in heavy rotation in Atlanta, Houston, Chicago, and New Orleans. One World's business model is crisp and is being acutely executed to maximize potential by focusing on its target demographic to build brand recognition. This is what will allow the company to pick up the consumers that bigger companies have left behind and develop a loyal customer base.
Learn more and sign up to follow One World Holdings here.
Make no bones about it, the consumer toy segment is going to be a war zone this holiday season, with retailers fighting to grab as much cash as households have to offer. Electronics are still going to get theirs as the brand faithful purchase a new Xbox or PlayStation, but the girls segment has been stellar over the past year and looks like it is heading into the holiday season full steam ahead.
Originally written for SECFilings.com, a leading provider of SEC filings, real-time alerts, and in-depth analysis with a team of experienced financial writers that cover quarterly/annual reports, insider trading/hedge fund activity, and IPOs, spinoffs, and other disclosures of interest identified from time to time within documents filed with U.S. regulatory agencies. SECFilings.com may be compensated for its services in the form of cash-based compensation or equity securities in the companies it writes about, or a combination of the two. For a full disclaimer, click here SECFilings.com/disclaimer.aspx.
Don't Miss: 8 Shockingly Oscar-Less Actors and Actresses.