Glaxo Gets FDA Approval for This Important New HIV Drug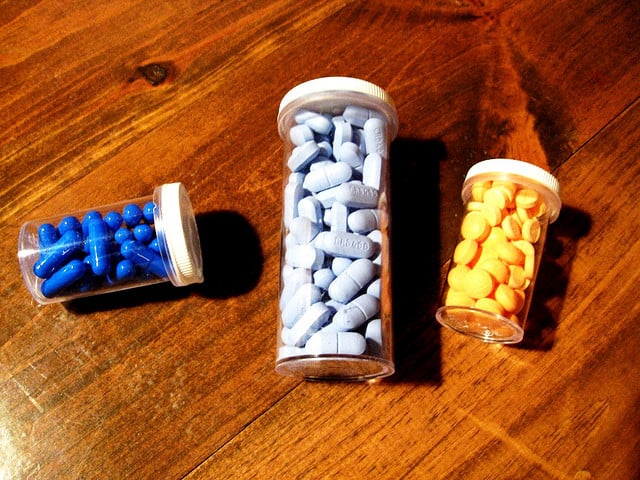 GlaxoSmithKline (NYSE:GSK) has had its share of bad press recently — related to a bribery scandal in the company's Chinese operations — but now the company is giving some good news to adults infected with HIV.
Glaxo's new daily HIV therapy, Tivicay, has been approved by the Food and Drug Administration. Tivicay has been shown to be more effective than Gilead Science Inc.'s Atripla, which is currently the best-selling HIV drug in the world. Tivicay was developed by ViiV Healthcare Ltd., a joint venture between Glaxo, Pfizer Inc. (NYSE:PFE), and Osaka, Japan-based Shionogi and Co. (SGIOF.PK) Glaxo owns the biggest stake in the venture, with a 76.5 percent share.
"HIV-infected individuals require treatment regimens personalized to fit their condition and their needs," Edward Cox, director of the Office of Antimicrobial Products in the FDA's Center for Drug Evaluation and Research, said in a statement. "The approval of new drugs like Tivicay that add to the existing options remains a priority for the FDA."
Tivicay can be used by adults whether they've been previously treated with other HIV medications or not. Tivicay is what's known as an integrase strand transfer inhibitor, which fights an HIV infection by stopping an enzyme necessary for HIV to multiply. According to Bloomberg, the only other integrase strand transfer inhibitor currently available on the market is Merck and Co.'s (NYSE:MRK) Isentress, which had sales of $1.5 billion last year.
After an initial trial on adults, which showed that Tivicay was "effective in reducing viral loads," according to the FDA, another study was done on children. Tivicay has been approved for use in HIV-infected children older than 12 that weigh at least 88 pounds and have not previously taken an integrase strand transfer inhibitor.
Around 50,000 Americans become infected with HIV every year, and 15,500 died from the disease in 2010, the FDA said in its statement, citing research from the Centers for Disease Control and Prevention.
Glaxo has formally apologized for bribing doctors in China with cash and sexual favors in return for prescribing the company's drugs, and good news — like the approval of Tivicay — may be what the company needs to get its recent indiscretions off the minds of investors and the public.
Follow Jacqueline on Twitter @Jacqui_WSCS
Don't Miss: Why Is Novartis in Trouble in Japan?