GlaxoSmithKline Admits to Bribery, JPMorgan Close to Settlement: Morning Buzzers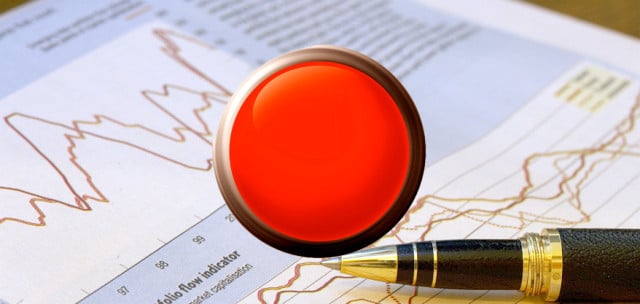 U.S. stock futures remained steady Monday morning after McDonald's (NYSE:MCD) reported disappointing earnings, falling 2.3 percent short of analyst forecasts. Investors are also awaiting a report on U.S. home sales. More than 150 companies from the S&P 500 will report earnings this week.
Stock futures at 8:30 a.m.: DJIA: -0.07%,  S&P 500: +0.03%,  NASDAQ: +0.07%
Here's your cheat sheet to the stories buzzing Monday morning:
GlaxoSmithKline (NYSE:GSK) has released a statement admitting that the pharmaceutical company's operations in China may have broken Chinese law. The company promised to work with China's Ministry of Public Security to "root out corruption wherever it exists," saying the company will fully comply with Chinese authorities during the investigation of charges that Glaxo employees in the country regularly bribed doctors to prescribe its drugs.
JPMorgan Chase (NYSE:JPM) is reportedly close to reaching a $410 million settlement with the Federal Energy Regulatory Commission on charges that the bank fixed energy prices in the Midwest and California. The bank will also lose $200 million in unpaid energy bills from customers in California. JPMorgan executives will not be individually targeted or charged.
Facebook's (NASDAQ:FB) mobile app for feature phones has reached 100 million users. The stripped-down app is most heavily used in emerging markets, where data speeds are usually slower. The company said it wants people around the world to have access to Facebook's mobile app without having to purchase a smartphone or live in a location that offers high-speed data.
Netflix (NASDAQ:NFLX) will report second-quarter earnings after the bell Monday afternoon. Analysts cited by Seeking Alpha expect the TV streaming service's earnings to have grown significantly, with earnings per share increasing to 40 cents from 11 cents in the second quarter of last year, and revenue increasing 20.6 percent to $1.07 billion.
Goldman Sachs (NYSE:GS) is being accused of an elaborate scheme to increase aluminum prices, a story first reported by The New York Times. The company worked out a system to exploit pricing regulations by shuffling aluminum around between several warehouses in the Detroit area, which lengthens storage time and increases the price. It's been estimated that the scheme has cost American consumers $5 billion over the course of three years.
Follow Jacqueline on Twitter @Jacqui_WSCS
Don't Miss: 7 Summer Films Poised for Big Box Office Results.