GlaxoSmithKline Dodges China Bullet, Dish-Disney Deal Remains Elusive, and 2 More Hot Stocks
GlaxoSmithKline (NYSE:GSK): Chinese authorities are apparently likely to charge executives of GlaxoSmithKline on allegations of corruption, though the company as a whole will be spared, Reuters is reporting. Mark Reilly, Glaxo's former head of China operations, will also likely escape charges, as he has been voluntarily assisting authorities since they alleged that the multinational was funneling money to travel agencies to facilitate bribes to doctors and officials to boost its drug sales.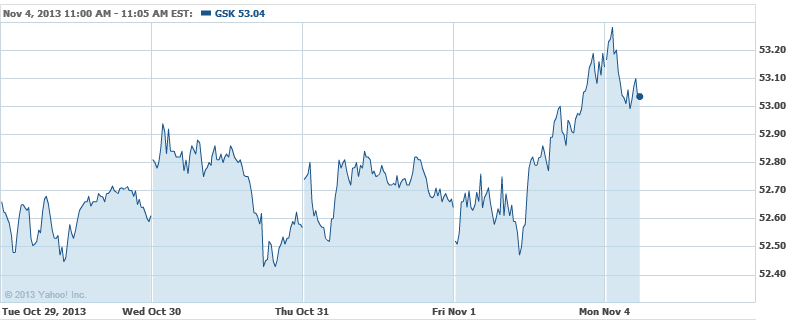 Walt Disney Co. (NYSE:DIS): An agreement between Disney and carrier Dish Network (NASDAQ:DISH) has not materialized as far as digital rights to programming are concerned. Dish is pushing for the ability to steam Disney shows, which could make way for a new product down the road; Disney wants to do away with Dish's Hopper system that automatically skips ads. The two companies have been relying on short-term agreements while a longer-term carriage deal is worked toward.

Suntech Power Holdings Co. (NYSE:STP): Suntech will be selling its core assets in China to Shunfeng Photovoltaic International for $492 million as it attempts to repay creditors after defaulting on billions of dollars in debt. Within the purchase of Wuxi Suntech Power, Shunfeng will obtain intellectual property, more than two gigawatts of solar panel manufacturing capacity, and a research and development operation.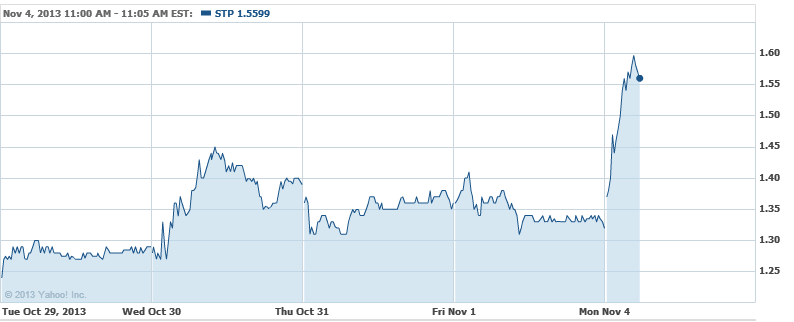 Canadian Solar Inc. (NASDAQ:CSIQ): Canadian Solar shares are spiking more than 10 percent as it brings its guidance up to a range of 460-480 MW, surpassing earlier estimates of 410-430 MW; the company is looking for third-quarter revenue of $470 million to $495 million. Further, Canadian Solar is now looking at margins of 18-20 percent, against earlier guidance of 10-12 percent, largely attributed to the successful execution of its total solutions business strategy including the completion and sales of solar power plants.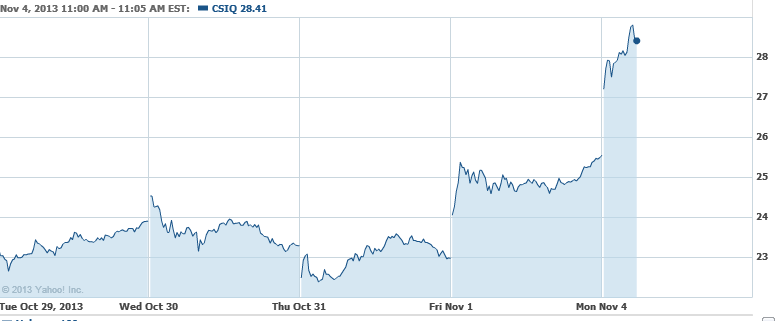 Don't Miss: Who's Making Money Off the Marijuana Gold Rush?