GlaxoSmithKline Faces Bribery Allegations Yet Again, This Time in Iraq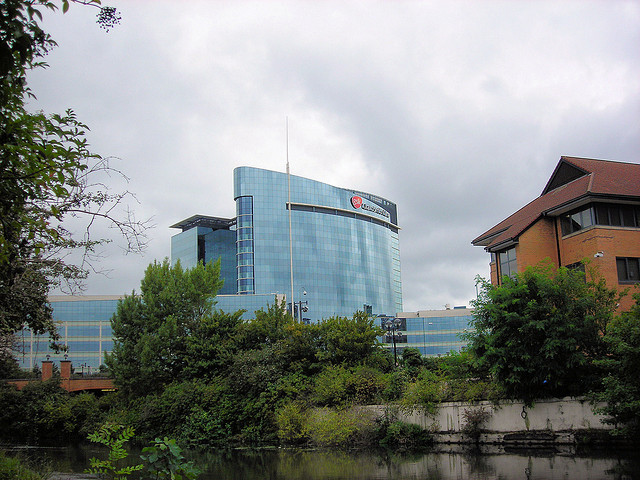 GlaxoSmithKline plc (NYSE:GSK) is in the midst of investigating claims of bribery by its employees in the Middle East; an unnamed source familiar with Glaxo's Middle East operations apparently emailed the company late to report "corrupt practices," both last year and in 2012, according to The Wall Street Journal.
The British pharmaceutical giant is already undergoing an investigation by the Chinese government into similar corruption allegations there. Reportedly, Glaxo employees in China bribed physicians involved in clinical trials of Glaxo's drugs; the company has since detained four of its senior Chinese staff, although none have been charged.
Glaxo said it began investigating the allegations in Iraq as soon as it became aware of them, The Wall Street Journal reports, and the investigations are ongoing. According to the source who brought the allegations before the company, Glaxo's team in Iraq hired 16 government-employed physicians and pharmacists as paid sales representatives for the company.
"We have members from Legal (internal and external), Compliance, Corporate Security, and ABAC working on this as a team with full support of the Corporate Executive Team and Board members," said an email from Glaxo's compliance head, per The Wall Street Journal. The company added that the investigation is "a substantial piece of work to undertake both in volume and complexity so it will continue to take some time to complete."
United States law forbids companies from paying foreign government officials to promote their products in that country; Glaxo isn't the big pharma company to violate the law, either. Turns out that in the past few years more than a dozen large pharmaceutical companies have been been accused of violating the law, and have subsequently come under investigation.
A spokesperson for Glaxo has said that the company is changing the way that it compensates doctors and will no longer pay them to promote their products, a move that is expected to be completed in sometime in 2016. The spokesperson, Mr. Rea, said that he believed the changes "will eliminate any perception of conflict of interest and ensure incentives for our employees are aligned with the best interests of our patients," according to The New York Times.
GlaxoSmithKline is the first major drug company to make commitment toward discontinuing the practice of compensating doctors for promoting certain drugs.
More From Wall Street Cheat Sheet: