GlaxoSmithKline Wins 'Breakthrough Therapy' Status from FDA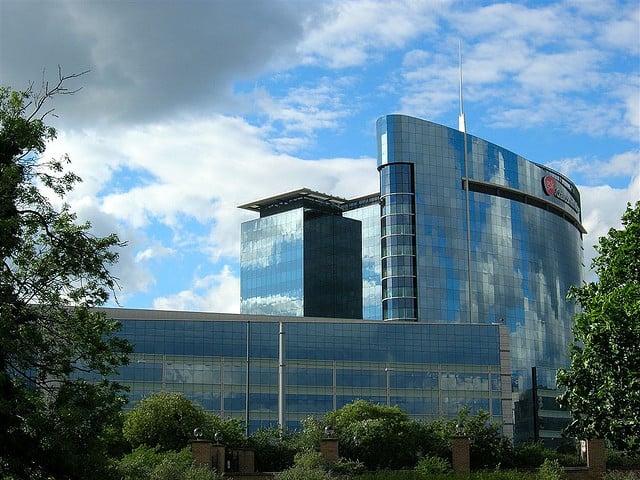 The Food and Drug Administration on Friday granted GlaxoSmithKline (NYSE:GSK) and Medicines for Malaria Venture "breakthrough therapy" designation for the malaria drug tafenoquine, which is intended both to treat and prevent relapse of Plasmodium vivax malaria, per a Glaxo press release.
P. vivax is a type of parasite that is one of the major causes of uncomplicated malaria; it causes relapses of clinical malaria as a result of its dormant liver form. Currently, there are between 70 million and 390 million cases of P. vivax malaria per year, primarily affecting people living in South and Southeast Asia, as well as parts of Latin America and the horn of Africa. GlaxoSmithKlines says there is a demand for medicines that treat P. vivax malaria with shorter treatment regimens than is possible at present.

Tafenoquine was first discovered by scientists at the Walter Reed medical hospital in 1978,  according to GlaxoSmithKline's press release. The drug is currently being developed as a part of a partnership between the company and the Medicines for Malaria Venture, a nonprofit organization based in Switzerland.
The FDA defines a breakthrough therapy as a drug that treats a "serious or life-threatening disease or condition," or a drug that preliminary evidence suggests "may demonstrate substantial improvement over existing therapies."
If a drug is granted breakthrough therapy designation, then the FDA expedites the development and review process of the drug, allowing the medicine to make it onto the market to treat those conditions earlier than it might have otherwise.
The designation is a relatively new one, having been enacted in 2012 as a part of the FDA Safety and Innovation Act.
The breakthrough therapy designation was granted to GlaxoSmithKline following the results of an "international, multicentre, randomised Phase II clinical trial," GlaxoSmithKline said in its press release. The clinical trial treated more than 300 patients diagnosed with uncomplicated malaria using a single dose of tafenoquine. A Phase III clinical trial is set to start in 2014.
Tafenoquine works against the P. vivax life cycle, including the dormant form in the patient's liver, which is what causes the infection to relapse weeks or even months after the patient was initially bitten by an infected mosquito.
More from Wall St. Cheat Sheet: